Rustic Twig Baskets

Use Roots, Twigs, Vines and other Natural Materials

Jacki Cammidge is a participant in the Amazon Services LLC Associates Program, an affiliate advertising program designed to provide a means for sites to earn advertising fees by advertising and linking to amazon.com. Other links on this site may lead to other affiliates that I'm involved with, at no extra cost to you.

Twig baskets made from many native or ornamental shrubs in our gardens will each have a different character, texture and colour.
Every type of twig, whether Salix twigs, fruit wood twigs, or other twigs for crafts as well as vines can be made into some kind of useful twig basket, some rugged and tough, others delicate and fragile.
Even the wild Clematis vine can be made into some of the most ephemeral yet resilient baskets, and everyone has seen grapevines used for basketry.
Utilizing all the different kinds of materials such as bark, roots and twigs either combined together to create a pattern or used singly will make a wide and diverse variety of baskets and containers.
The art of making twig baskets is something that can never be copied or emulated by a machine – it's one of those crafts that can only be made by the human hand.
Seeking out the knowledge of a few basic methods of basket making can help with the learning curve, which can be steep. Good books are out there that give detailed instructions about making baskets out of all kinds of materials, and even how to grow, prepare, and store the twigs for use in twig basket making.
One of my favorite books is Willow Basketry, by the Swiss couple Bernard and Regula Verdet-Fierz, ISBN 0-934026-88-2 – well worth the price as it's a gold mine of information.
Although there are no photographs, there are many linocuts with excellent detail, as well as instructions for making many styles of twig baskets.
Learn how to build your very own
Rustic Furniture and Garden Crafts;
(Click on the picture and buy your download now)

Learn what it takes to be creative - we all have the gene but how do we develop it? Get the free guide! Fill in the form below for your copy; (Don't be disappointed - use an email address that will accept the free download - some .aol email addresses won't.  If you don't see your download within a few minutes, try again with another email address - sorry for the bother.)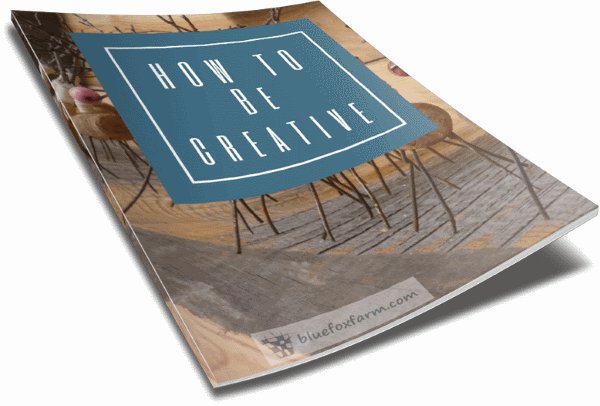 ---