Twig Buttons

Make these for a perfect country accent

Jacki Cammidge is a participant in the Amazon Services LLC Associates Program, an affiliate advertising program designed to provide a means for sites to earn advertising fees by advertising and linking to amazon.com. Other links on this site may lead to other affiliates that I'm involved with, at no extra cost to you.

If you're a knitter or you know someone who is, this could be the perfect little gift to add that exquisite country look to a project.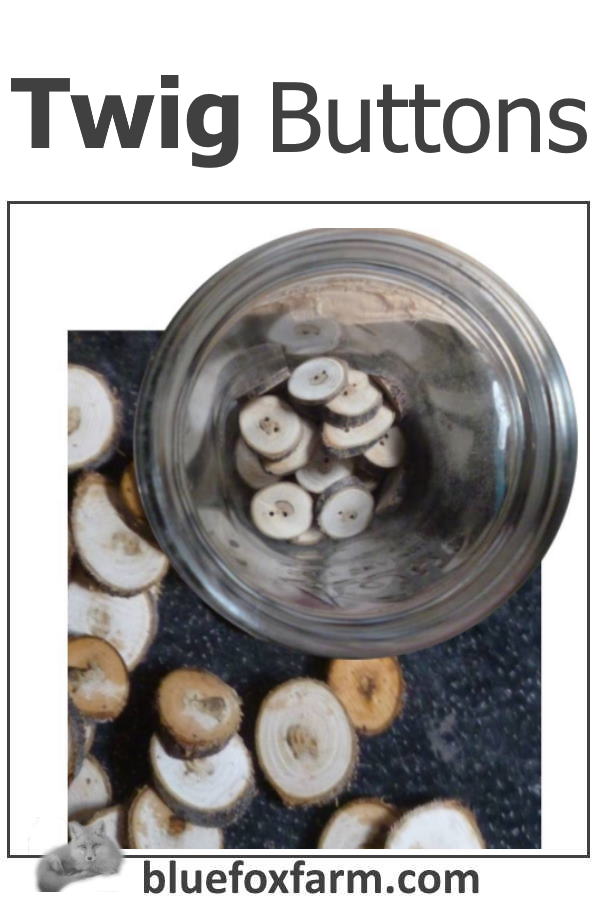 This tutorial shows you how I make my own buttons for hand knitted or woven sweaters and coats, or for cushions.

The best kind of wood for this project is fine grained - fruit wood like apple or apricot, or a type of shrub that only produces small sized rods or twigs like amelanchier is perfect. 
I've used willow for buttons, and it works fine, although sometimes, depending on the time of year, the bark slips off. That's a plus, depending on the look you want.
Sherri gave me a few apricot branches from a pruning job she did - it's worth staying in touch with arborists and landscapers who have access to a wealth of different types of trees.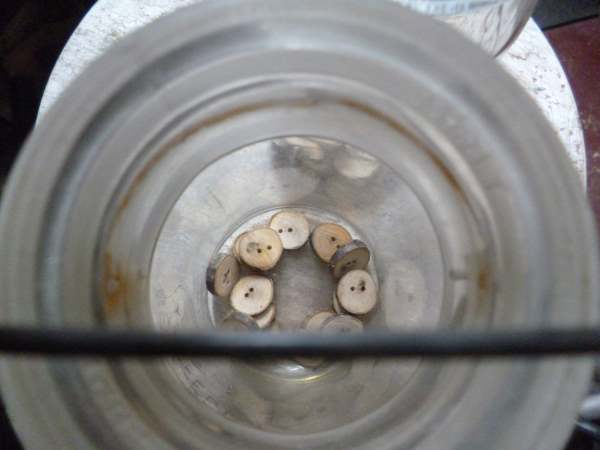 The hard types of wood I've listed above will be easier to cut into the narrow pieces with a sharp saw - a hacksaw usually used for plumbing and metal has very fine teeth. 
I've also used a bandsaw for this type of cutting. For this particular tutorial, I was fortunate to have Mike doing the sawing on the bandsaw, so that's what you see in the pictures.
Each button has to be as thin as possible, 1/16th inch or a millimeter, possibly two.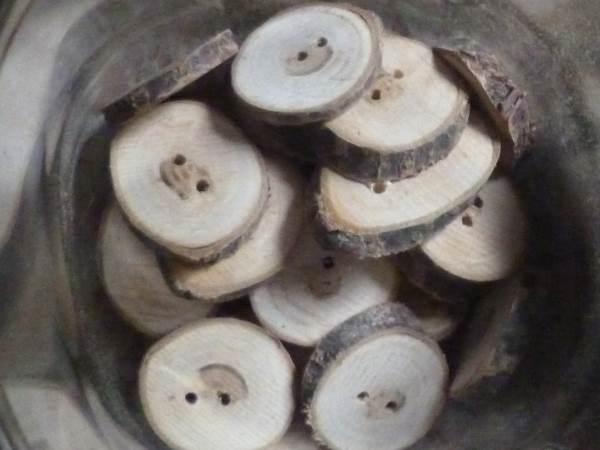 Then two holes are drilled through, the piece is sanded with fine sandpaper and all burrs removed, then the buttons are put onto wires in a cardboard box for their final spray with a coat or two of Varathane Water-based Wood Finish. 
Although I've used many other types of coating, this is one that will become your go-to brand; it sure did with me.  I use it on many of my crafts, and it's never disappointed me.
Just how durable could these buttons be?

Generally, to avoid the risk of splitting, I drill two holes for the yarn to go through rather than four.  Having said that, I've never had any of these fabulous rustic buttons give way, even under extreme use.
A note of caution; these buttons are extremely attractive to some dogs, especially young ones - keep the garment they're attached to out of reach of puppy teeth.

Using consecutive cuts for the set of buttons will give you a series that are all similar in size; these are by necessity slightly variable, not like plastic or other mass produced buttons, so make your button holes slightly larger than you think you'll need.

Once your buttons are sewn on to the garment, they're surprisingly sturdy - they'll withstand the laundry process of any delicate cycle in your washing machine, just lay flat to dry with the buttons done up, and you're good to go.

Learn what it takes to be creative - we all have the gene but how do we develop it? Get the free guide!
Fill in the form below for your copy;
(Don't be disappointed - use an email address that will accept the free download - some .aol email addresses won't. 
If you don't see your download within a few minutes, try again with another email address - sorry for the bother.)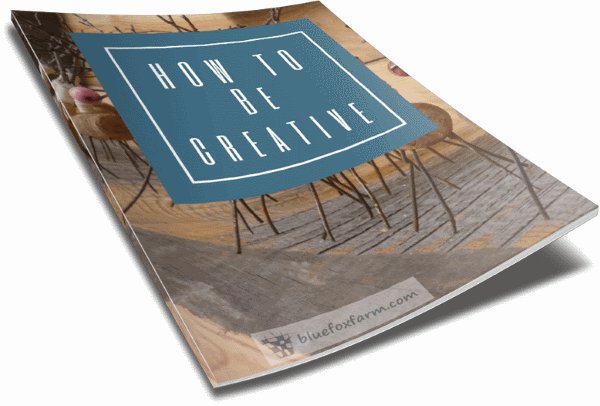 ---