Upcycled Day Bed, Dressed in its finery

Ready for a Very Important Guest

It's not every day my Mum comes to visit; I've been anxious to show her my new tiny house.  She's been kept informed, but that's not the same thing as seeing and experiencing this exciting and magical project.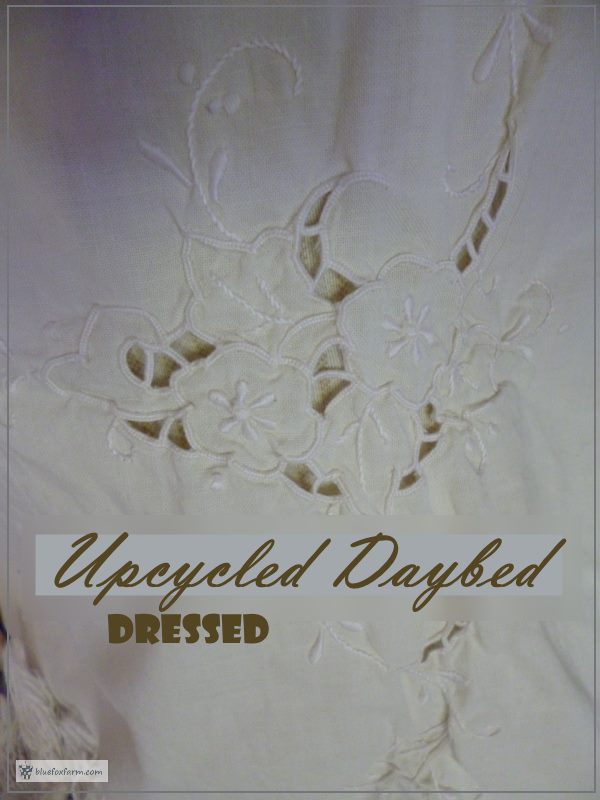 Jacki Cammidge is a participant in the Amazon Services LLC Associates Program, an affiliate advertising program designed to provide a means for sites to earn advertising fees by advertising and linking to amazon.com. Other links on this site may lead to other affiliates that I'm involved with, at no extra cost to you.

So, what do you do when you only have one bedroom? 
Have a captains bed that turns from day bed/couch into a dreamy bed for a good nights rest, of course! Snuggled up with a hand fashioned bolster made from a salvaged vintage quilt, and hand embroidered pillow cases by no other than my Grandma.
What could be sweeter than a freshly laundered and dried in the sun pillow, sheets and comforter to keep a guest completely happy and rested?

You've seen the upcycled daybed from when I first found it in the recycle store; it was painted purple, and really looked quite hideous.  Painting anything white always helps.

The little buffet that I found at the same place was perfect for a headboard.  It's got similar lines, with the same kind of curves. 
I put the same copper pipe handles on them both to give them some consistency and pull them together even more.  See more interesting hardware that I've made.

Almost everything on this project was either found, salvaged or thrifted.
I'm lucky to have a fabulous thrift store run by volunteers - all the proceeds go to help pay for equipment for the local hospital. 
They have so far managed to fund several large purchases of life saving (and very expensive) tools to help make our health care in the area the best of any nearby small towns.

In eager anticipation of a visit from a very special person, I've had a lot of fun getting ready - there's nothing like a deadline to prompt you into getting things accomplished!

Learn what it takes to be creative - we all have the gene but how do we develop it? Get the free guide! Fill in the form below for your copy; (Don't be disappointed - use an email address that will accept the free download - some .aol email addresses won't.  If you don't see your download within a few minutes, try again with another email address - sorry for the bother.)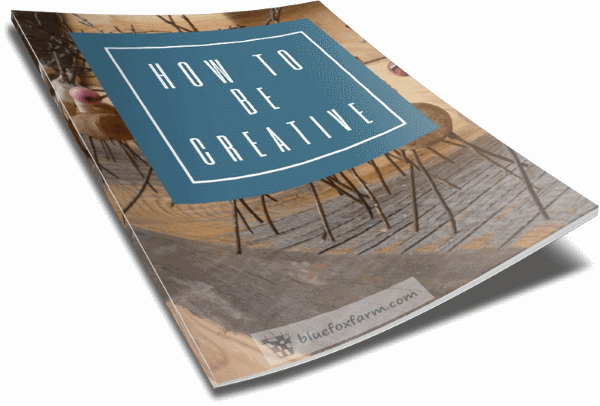 ---