Angel Wings DIY Tutorial

Rustic Home Decor

Jacki Cammidge is a participant in the Amazon Services LLC Associates Program, an affiliate advertising program designed to provide a means for sites to earn advertising fees by advertising and linking to amazon.com. Other links on this site may lead to other affiliates that I'm involved with, at no extra cost to you.

I've seen these kind of angel wings on places like Pinterest, but never thought I would attempt them.  Sure, they're cute, but why?

Then I lost my baby grandson at seven months old, and suddenly, these kinds of crafts became much more appealing.

I used pizza boxes and cracker boxes, which are cardboard but thin, not like the corrugated cardboard that big boxes are constructed from.  This type of material is easy to cut with kitchen shears.

First, I painted the boxes (opened out) with white acrylic craft paint.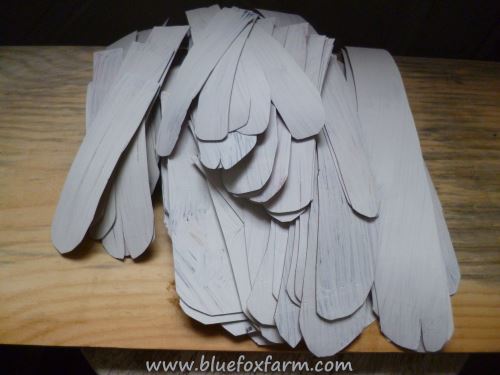 The most difficult part was determining the shape of the feathers. 
I tried to aim for something similar to the way birds grow theirs, with pin feathers, smaller ones for the main part of the wing, and smaller ones yet for the leading edge.

It is also important that you decide which way up the finished wings will be displayed - upright, with the leading edge up, or the trailing edge up. 
Each way requires slight adjustments in the way that the feathers are placed on the back ground.

The background in this case is corrugated cardboard, cut from a large appliance box. 
You can use almost any wing like shape, but just make sure that you have a left and a right, by flipping over the first one and drawing that shape on for the second.  You don't want two the same. 
The feathers are glued on from the bottom up, so they overlap. I used my favorite type of adhesive, Mod Podge.  This makes a matt finish, and dries clear, but you can use almost any kind of glue. 
As this type of cardboard when painted and glued tends to curl, I weighed each row down to dry with paint cans or whatever I could find.  Don't leave them on too long, or they'll be glued on as well.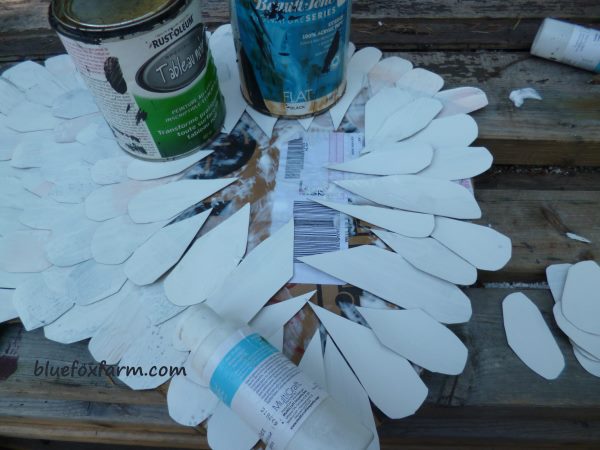 There are many ways to finish the wings; one method is to actually cover the whole thing in newspaper, decoupaging it on, then painting it to resemble wood, as though they're carved.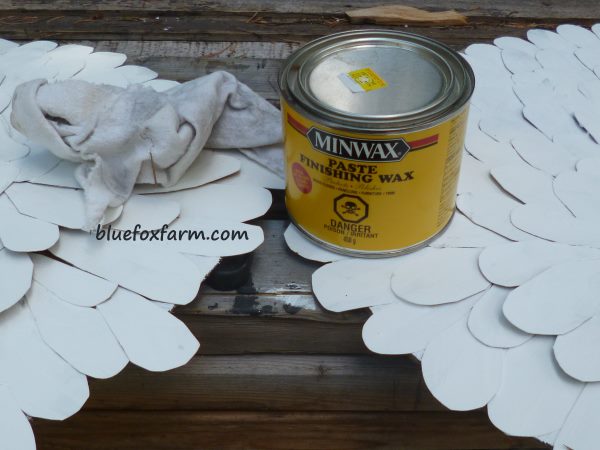 Painting or staining them white, then using wax to create an aged appearance seemed to me the most desirable method for the look I wanted to achieve - kind of shabby chic and primitive.
I used a dark wax, like this one from Amazon.

Even though this project took me a long time to finish, they're finally done and displayed on the wall.  Ideally, they'll be hung over my bed, or maybe the mantel.

Learn what it takes to be creative - we all have the gene but how do we develop it? Get the free guide!
Fill in the form below for your copy;
(Don't be disappointed - use an email address that will accept the free download - some .aol email addresses won't. 
If you don't see your download within a few minutes, try again with another email address - sorry for the bother.)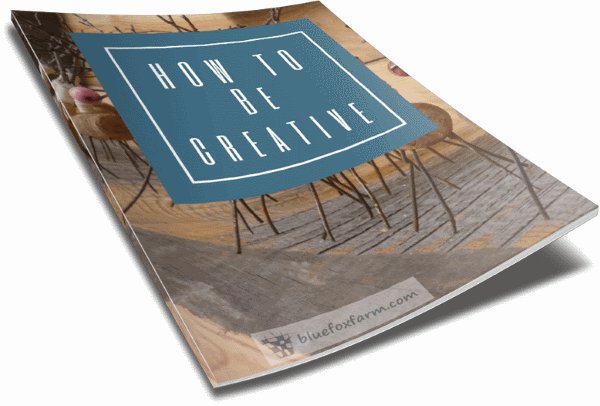 ---