Breezeway Studio

Finally; a place to work at my arts and crafts

Usually, I make crafts at a little rickety table that has seen better days, out in the weather.  I deserve a dry spot to paint in, and use for my crafting.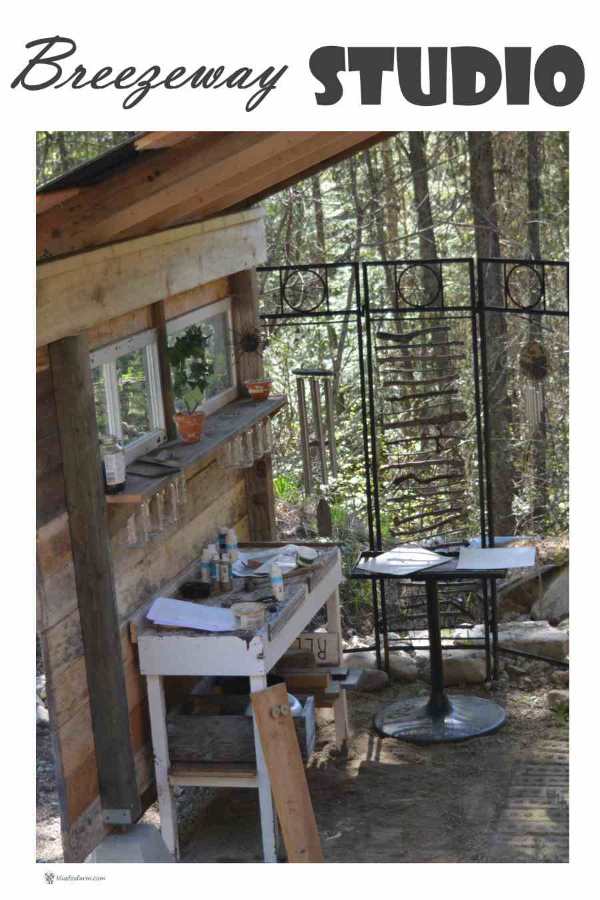 A lean to off an existing shed, somewhere out of the rain, where I can leave all my junk while it's drying, or while I wait to find that just perfect little gizmo.  It's right outside the storage area, where I keep all my craft supplies.
I'm not asking for much - it doesn't even need a floor, just a flat area that doesn't mind getting paint on it, or when I splash the vinegar mix that I use as stain.
It does need good light - daylight is essential, and has to have a roof to protect me from the rain - rainy days are perfect for crafting.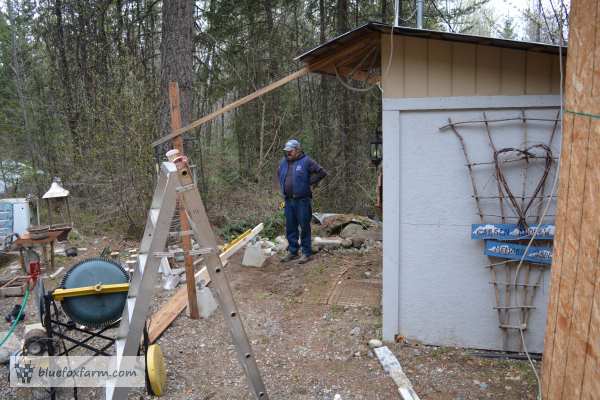 Now, I am just steps away from the phone, the house and my collection of rusty junk.  I can age boards, weather tin cans, or put together topiaries and junky animals for garden art and porch decor.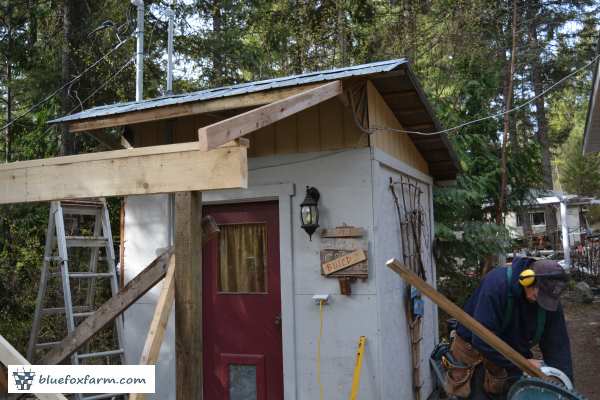 In days gone by I could make the trek to the greenhouse to do my hand painted signs, or put together some terracotta fairy gardens, but with my disability, that's out of reach now. 
I like to be close at hand to all I need, and the Breezeway Studio does all that and more.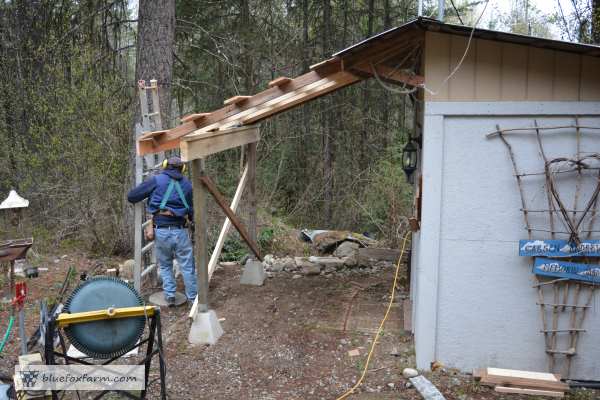 I love seeing a plan come together, and this was so quick in a place that I could work to my hearts content on the crafts that I love to do.  I bet I'll get lots done here!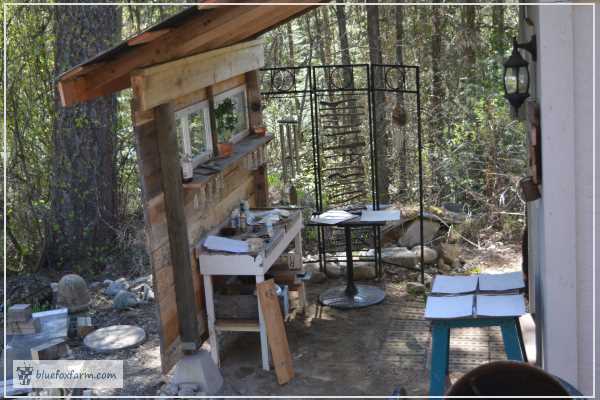 The Breezeway Studio is light, airy and so nice to work in.  There are supplies close at hand for almost anything I want to create, from painting garden signs to making miniature fairy babies out of cold porcelain.
There are nails, screws and other bits in the glass jar storage (under the shelf) and hooks for wire in rolls, cans and jars to hold paintbrushes to dry, and a shelf below for tools and wood scraps. 
It's got almost everything. 
Inside the Mercantile shed there is more space for storing my craft supplies.

Learn what it takes to be creative - we all have the gene but how do we develop it? Get the free guide!
Fill in the form below for your copy;
(Don't be disappointed - use an email address that will accept the free download - some .aol email addresses won't. 
If you don't see your download within a few minutes, try again with another email address - sorry for the bother.)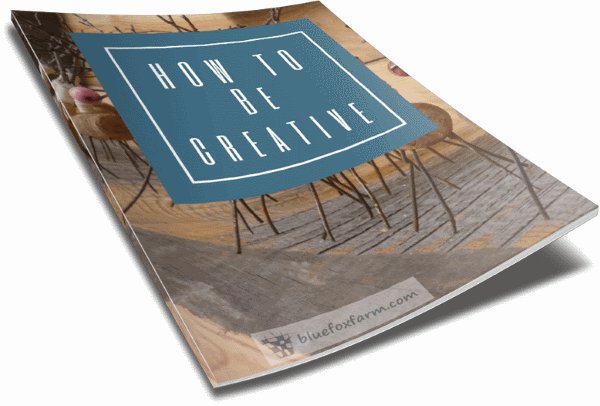 ---