Hypertufa Container

The Perfect Planter for Hardy Succulents, Alpine Plants and other Favorites

Many plants relish the coarse 'tooth' of a hypertufa container – as the roots reach the roughness of the sides they split into more fibrous roots; a good thing as it enables the plant to obtain more nutrients through the many tiny root hairs that this promotes.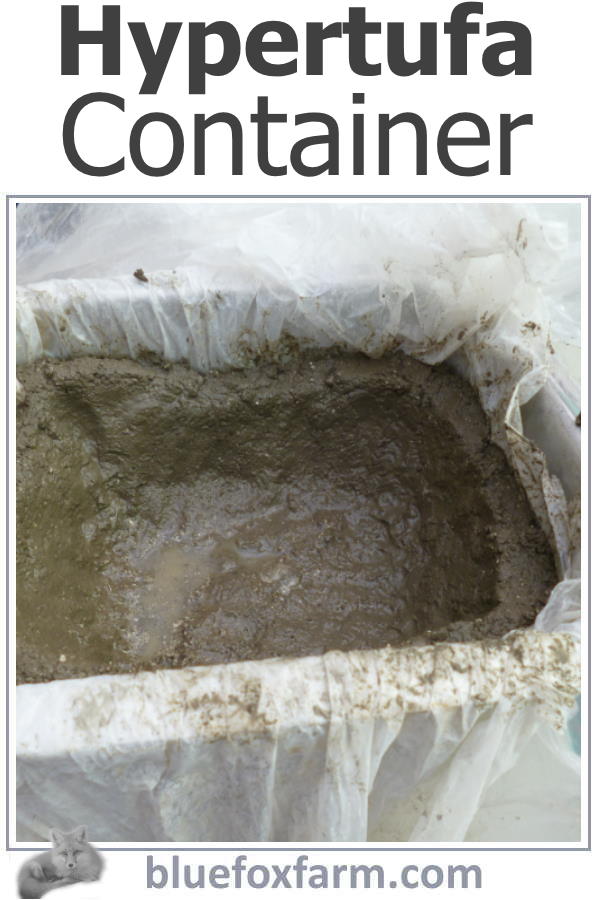 Displaying hardy succulent plants in rustic garden art planters enhances the charm and character of otherwise humdrum and mundane backyards or courtyards.
I grow many different kinds of succulent plants in hypertufa containers; artfully combined, they complement each other with the many different textures, colours and scale.
A few that look fantastic in rustic hypertufa containers are Sempervivum to creep over the edges, with some trailing Sedum, highlighted with taller varieties of Sedum spectabile or Sedum telephium.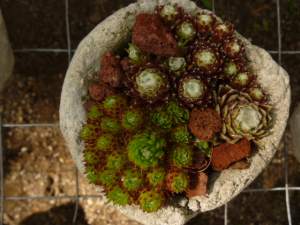 Hypertufa troughs, another kind of container, are perfect for many finicky alpine plants; group Lewisia and Saxifraga with some of the rosette forming Jovibarba or other rare hardy succulents for a jewel like planting scheme.
Many of these types of plants resent any moisture around the roots.
Customizing the soil for some of these demanding plants is essential when planting into a trough, as it promotes the perfect drainage that these mountain dwellers require. Put the hypertufa trough on blocks to allow any excess moisture to drain away.
The porous quality of the hypertufa mix allows more dampness to escape from the sides of the container.
Hypertufa containers can be tiny and gemlike pinch pots, or robust, rugged and rustic.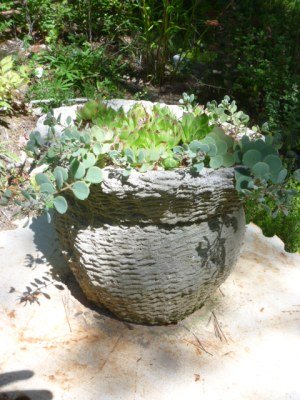 Whether it's tiny and gemlike, or rugged and robust like this, a Hypertufa Container is essential in your garden; or better yet, a whole group of them. They are ideal for succulents, alpines and even moss and ferns.
Using only a Ziploc bag and a fist full of hypertufa mix you can make exquisite little containers for those diminutive varieties of Sedum and some of the very smallest cobweb Sempervivum.
Making hypertufa pinch pots is a great project, with quick results in an hour or so.
There is something so fascinating about miniatures, especially those with perfectly scaled plants in a tiny composition.
Hypertufa containers mix well with many other kinds of containers, such as salvaged enamel buckets, terracotta pots and rustic wooden boxes.
A grouping of hypertufa pinch pots clustered at the top of stairs with a driftwood planter will add character and charm to your garden.

Tender succulents and selections of hardy succulents like Sempervivum look fantastic planted in your hypertufa projects; make a rustic shaped hypertufa birdbath in a sand or soil hypertufa mold and fill to overflowing with tender succulents – a focal point of eye popping magnetism.
---
---
Learn what it takes to be creative - we all have the gene but how do we develop it? Get the free guide!
Fill in the form below for your copy;
(Don't be disappointed - use an email address that will accept the free download - some .aol email addresses won't. 
If you don't see your download within a few minutes, try again with another email address - sorry for the bother.)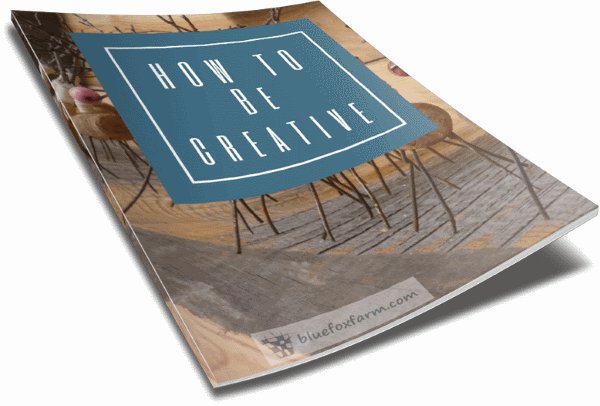 ---