Hypertufa Leaf

An Easy Rustic Craft: Make Hypertufa Leaves Stepping Stones

Making a hypertufa leaf casting is one of the easiest rustic garden crafts.  All you need are some big leaves, and my favorite hypertufa recipe.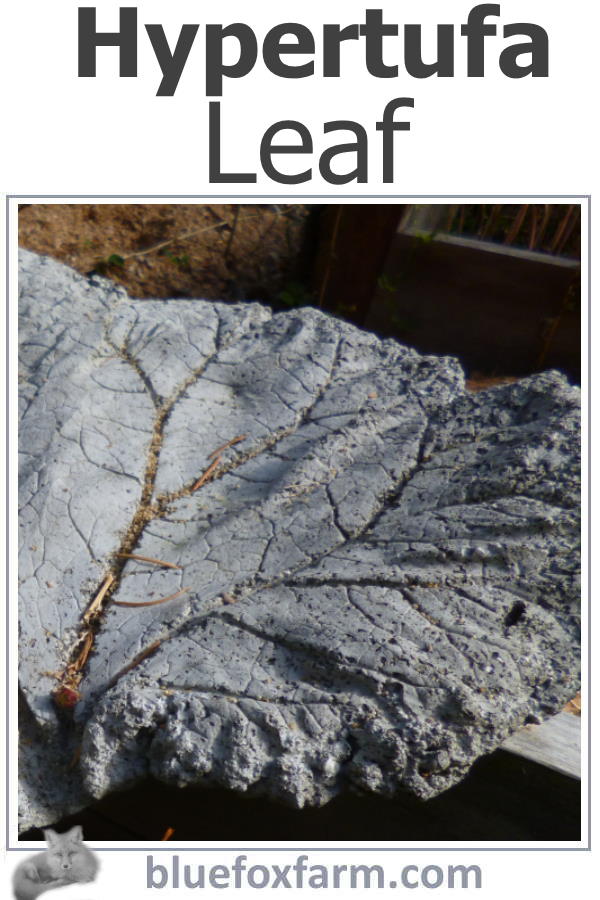 Make a batch of hypertufa following the directions and either use a flat dish type mold like a garbage can lid, or even a discarded serving platter to fill with the hypertufa mix.
Several of the leaves placed in sequence to direct water away from the bottom of a downspout look fantastic.

See the page on hypertufa molds for more ideas and hints.
Two options for leaf castings;

To make a stepping stone, use a flat mold and press the leaves in to form a 'fossil'. I did some of these in my patio blocks, and they look fantastic now, with some age and a bit of moss growing in the depressions.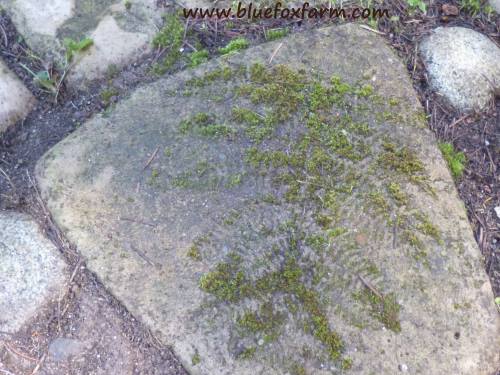 The best thickness to aim for is around 3cm (1-2") or more, as anything thinner may tend to be too brittle and crack, or simply crumble. If you're using your hypertufa leaf for a walkway or stepping stone, it needs to be fairly sturdy.
Other leaves can work just as well for casting; the main requirement is a leaf with definite veins, which will press deeper into the hypertufa and leave a better impression.
Ferns such as bracken, or horse chestnut leaves are great too.
Press the leaf into the hypertufa, making sure that all the veins are pressed in.
Leave the leaf on the hypertufa for at least a few hours, to avoid marking the mix by taking it off.
Cover the curing hypertufa with plastic wrap for a week or more, leaving it undisturbed and then put it in a water bath for a few days. This curing stage is important, so don't omit it.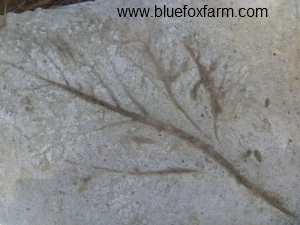 The other option is to use the leaf itself as a mold; place the rhubarb leaf upside down on a mound of sand, soil or sawdust, and start putting handfuls of mix on top of it. 
The edge of the leaf is where you'll stop, and just mound it up a bit.  Cover with poly until it's cured to make sure it's strong enough to move without breaking.

If you have rhubarb leaves in your garden you can use those to make a hypertufa rhubarb leaf.

Colocasia, or Water Taro, also make excellent leaves for fountains or planters.
When placing your hypertufa leaves in the garden, dig out a spot just big enough for each one, fill the hole with small gravel or sand, and tamp it down.
Place the hypertufa leaf on top of this, making sure it doesn't rock.
This will make doubly certain that it won't crack under traffic. Make six or eight of these to place as stepping stones through a perennial bed, or around a fountain or other feature.
As they age and the veins of the leaf fill with debris, moss and other tiny plants may take root, giving the hypertufa leaf casting a look of age and patina. The goal is to have your leaf casting look like a fossil.
---
---
Learn what it takes to be creative - we all have the gene but how do we develop it? Get the free guide!
Fill in the form below for your copy;
(Don't be disappointed - use an email address that will accept the free download - some .aol email addresses won't. 
If you don't see your download within a few minutes, try again with another email address - sorry for the bother.)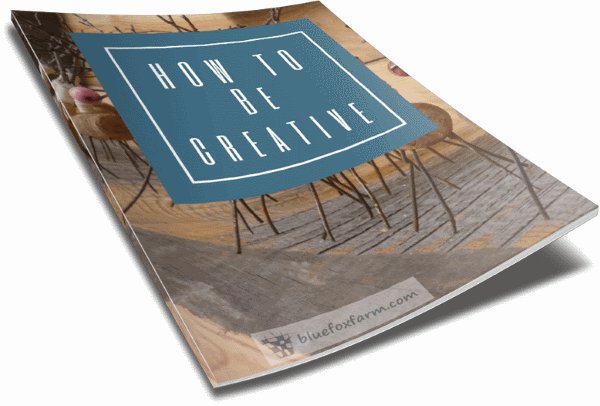 ---