Rustic Country Wedding

Sweet, Simple and Very Special

Jacki Cammidge is a participant in the Amazon Services LLC Associates Program, an affiliate advertising program designed to provide a means for sites to earn advertising fees by advertising and linking to amazon.com. Other links on this site may lead to other affiliates that I'm involved with, at no extra cost to you.

What could be more romantic than a rustic country wedding?
More and more couples are waiting longer to get married, and more people are on a second, third or even a fourth marriage.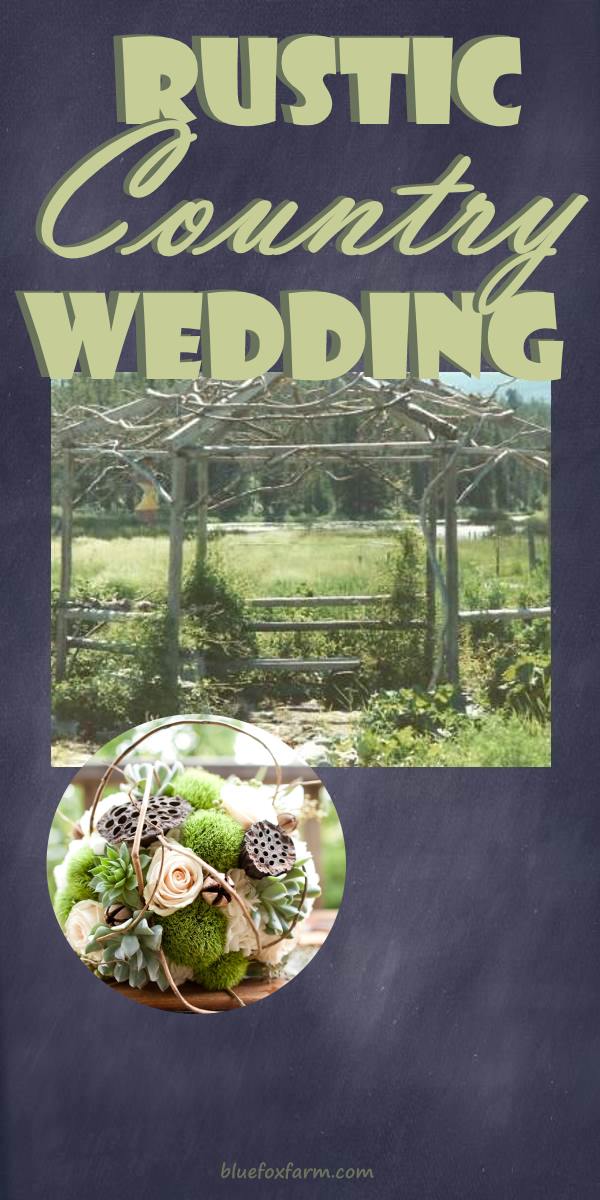 This trend makes it more popular to have a quiet wedding, in a garden perhaps, with close family and friends only, not hundreds of guests invited only to please the parents of the bride and groom.
Choosing to wed your best friend among your dearly beloved and closest few in a rustic and romantic setting is now becoming most fashionable.
Reducing your carbon footprint doesn't have to mean having a boring wedding.
Your marriage ceremony can be charming and fun, as well as solemn and meaningful, in a country garden.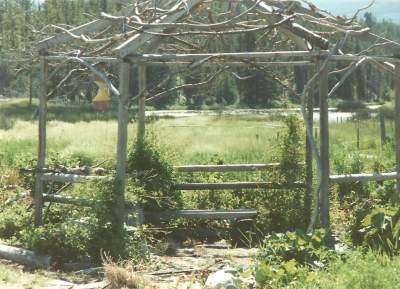 Delightfully Romantic Twig Gazebo for the ceremony, or those memory making photographs
Finding the right venue can be as simple and easy as using your own garden.
If it's got a rustic twig gazebo or arbour, so much the better.
The more rustic backdrops are fabulous for taking candid photographs or professional pictures.
Twig furniture makes an ideal prop for romantic pictures of the wedding couple.
Vines and roses are traditional accents, consider them growing on a
twig obelisk
flanking the top of stairs clothed in thyme.
Planning any wedding, even a quiet and rustic country wedding, takes a lot of effort – you don't have the time to spend coddling water guzzling plants - use succulent plants spilling out of unique recycled containers, a thyme lawn or steps, Sedum and Sempervivum tapestry beds and succulent plants in mosaics instead of high maintenance commonly used plants.
Go drought smart, sustainable and xeric for a lush romantic look with minimal fuss for your rustic country wedding, and enjoy your day with less stress.
---
Learn what it takes to be creative - we all have the gene but how do we develop it? Get the free guide!
Fill in the form below for your copy;
(Don't be disappointed - use an email address that will accept the free download - some .aol email addresses won't. 
If you don't see your download within a few minutes, try again with another email address - sorry for the bother.)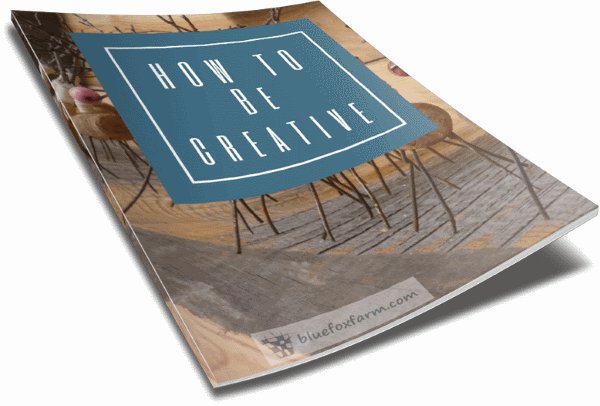 ---