Wire Snowflake Jig

To Make A Simple Christmas Ornament

There is nothing like a snowflake for getting into the Christmas spirit - even if you don't have real ones, you can make some for some rustic decor.

The jig I designed for this project is a piece of scrap lumber, with holes predrilled, then the nails won't split it.  In future, I might use plywood, where this wouldn't be a problem and it would be sturdier.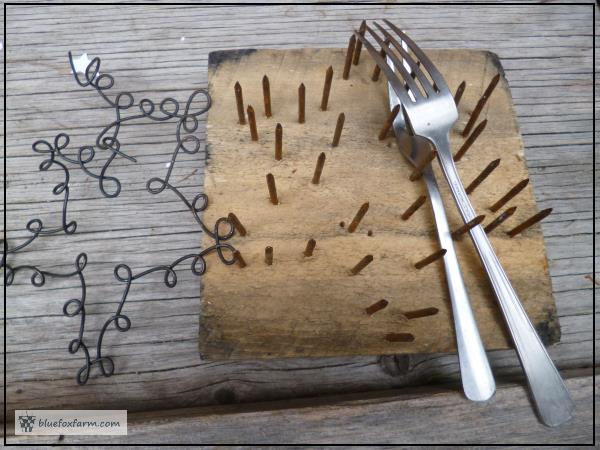 The wire can be soft copper wire, salvaged from a demolition project,  or tie wire (shown here).  In the end, I decided it's a lot of work for what I was attempting, and I went with a simpler method to make stars instead.  I would make these if I wasn't committed to making sixty of them!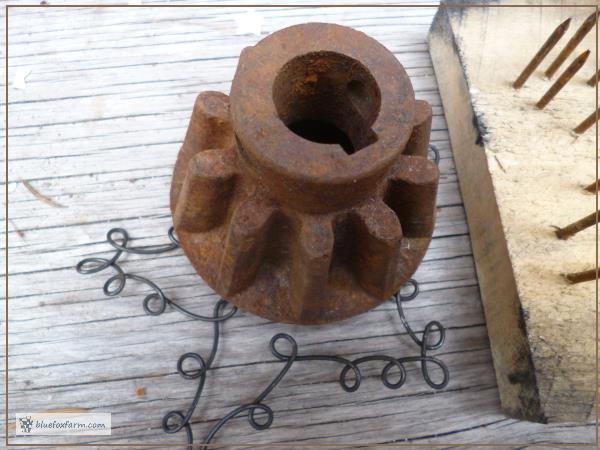 The forks in the top picture are an essential tool; you need them to pry off the wire from the jig.  The metal gear is used for pressing the wire flat - any heavy metal object will do, as long as it's got a flat side.

These would be very interesting used as a motif set into a window frame, or used as a sun catcher.  You could make them bigger for that.

Would you like to make your own jig?  There's a diagram for that!  Sign up below for instant access;

---
---
Learn what it takes to be creative - we all have the gene but how do we develop it? Get the free guide! Fill in the form below for your copy; (Don't be disappointed - use an email address that will accept the free download - some .aol email addresses won't.  If you don't see your download within a few minutes, try again with another email address - sorry for the bother.)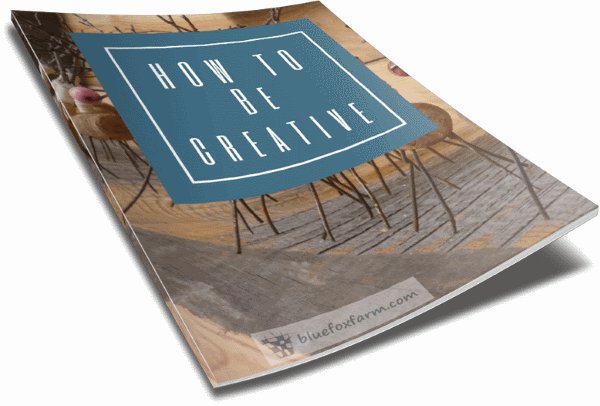 ---