Rustic; Re-imagined

Whimsical Garden Art and Crafty Crafts

Do you feel compelled to stop at all garage sales and flea markets? 
Got a garden shed filled with all kinds of treasures that 'one day' you'll make into some cool garden art or thrift store crafts?

If you have this problem, you're not alone.  Thrift store finds make great garden art, the limit is your creativity and imagination.

Unique bird baths, garden totems, rain chains - the options are endless. Vintage windows, rusty bits and pieces and antique granite ware pots and pans show off your collection of junk.

Make a unique diy workbench from twigs, barnboard and driftwood. Build a rustic fence, fan trellis or twig handled trug.

Hypertufa is a fascinating material to create pots and containers with. Plant these rugged planters with moss or succulents.  Or use the mix to make sculptures, hand planters or other garden art.

Don't let geography stand in your way - show your country heart. Living the rustic life means you can use your creativity and natural found materials and salvaged items to make your very own trash to treasure crafts.

Click on the thumbnails below for more on some of the unique rustic crafts and garden art;

These days, everyone loves to repurpose, recycle and reuse.  giving worn out and tired things a new lease on life adds to the fun.

Where do you find the right junk?  Look at garage sales, thrift stores, auctions; anywhere old stuff gathers. Thrifted home decor is a great way to celebrate the re-use movement, right in your own surroundings.

What do you do with the garden art you make out of junk? Make a display of your creations in a vignette, or plant them with moss or succulents. Your garden will never be boring again.

Here are a few of my projects and musings;

(Click on the picture to open a gallery of larger images)

Find out more about me and my strange obsession with rustic crafts, twigs and salvage.

Like Blue Fox Rustic on Facebook and sign up for Rurality newsletter - find the sign up box in the right hand side of this page.

Enjoy your visit to Blue Fox Farm and come back often to see what's new - see you here next time!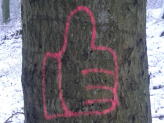 Unsolicited Testimonials
Learn what it takes to be creative - we all have the gene but how do we develop it? Get the free guide!
Fill in the form below for your copy;
(Don't be disappointed - use an email address that will accept the free download - some .aol email addresses won't. 
If you don't see your download within a few minutes, try again with another email address - sorry for the bother.)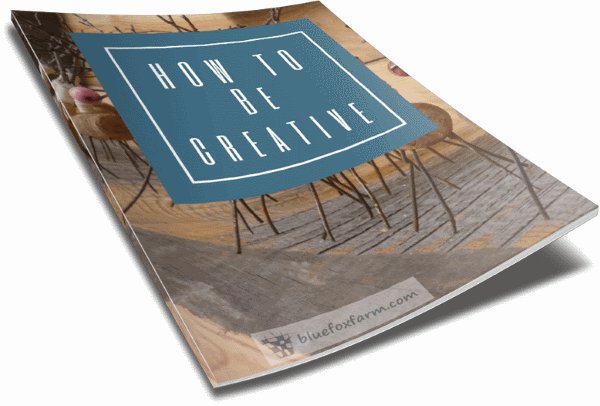 ---