9 Spring Projects

Rustic Crafts and Garden Art

It's early May, and looking back to the beginning of the year, there's been progress in the form of projects for my garden art booth and lots of tutorials.

Let's have a look at what I've accomplished so far this spring.  I think I've done quite well, considering health issues and general laziness.
These are mostly fun and fairly easy crafts, requiring only a few scraps, others are more involved, like building my new studio for a place to make them.
The potting bench was designed and built expressly for my booth to display all the other things, but we put a price on it anyway.  You never know when someone will not be able to live without it. 
Some of the prices on things are really high, which means that I could only part with it to the right person.
Other things like the Rustic Elephants, are priced just right.  Get some going for your own display of fun things made from junk.

What have you been up to?  Any projects or crafts?  Tell me in the comments!

Learn what it takes to be creative - we all have the gene but how do we develop it? Get the free guide!
Fill in the form below for your copy;
(Don't be disappointed - use an email address that will accept the free download - some .aol email addresses won't. 
If you don't see your download within a few minutes, try again with another email address - sorry for the bother.)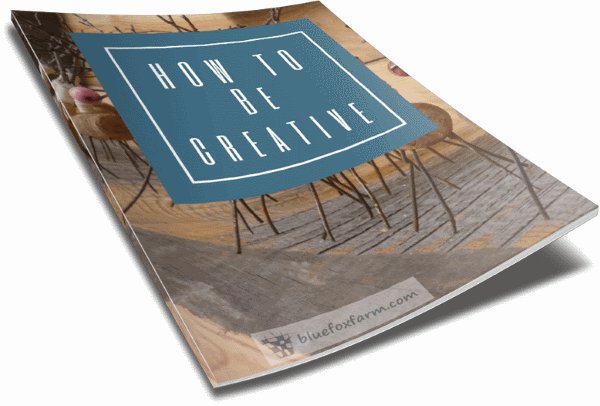 ---