Upcycled Potting Bench

Or; The Perfect Way to Use All Those Treasures

There's a trend going on around here; finding unique and unusual ways to combine all our favorite things; twigs, barnboards and old wooden spools, among others.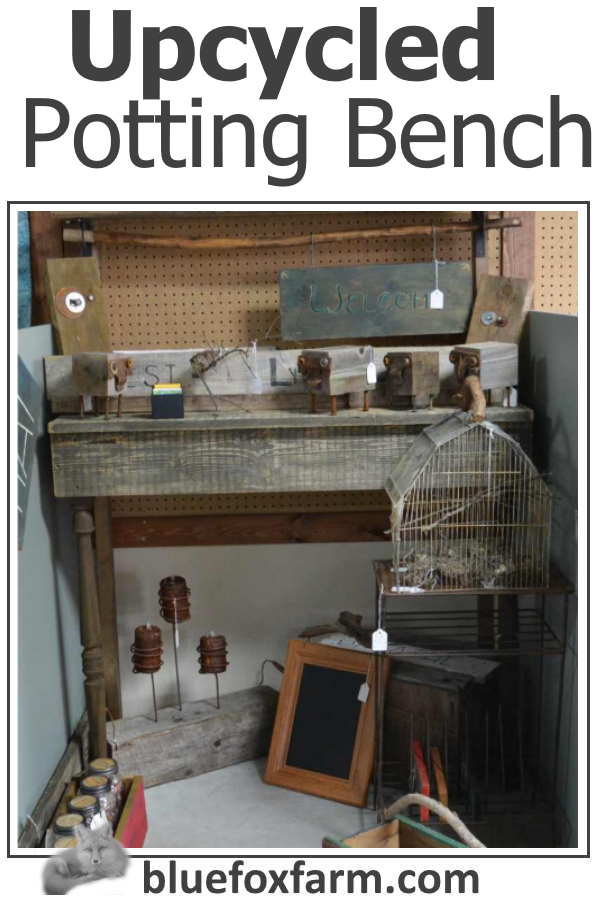 This potting bench is destined to be a display of my wares in the Exhibit A Artisans Market Place. 
I am allowed four feet of space, so this bench is custom sized for exactly that spot.
Making this piece of rustic furniture is a great way to utilize all the stuff I've collected; old fence boards, twigs and spindles. 
The round welded washer/bracket combination holding the twig were shelf brackets.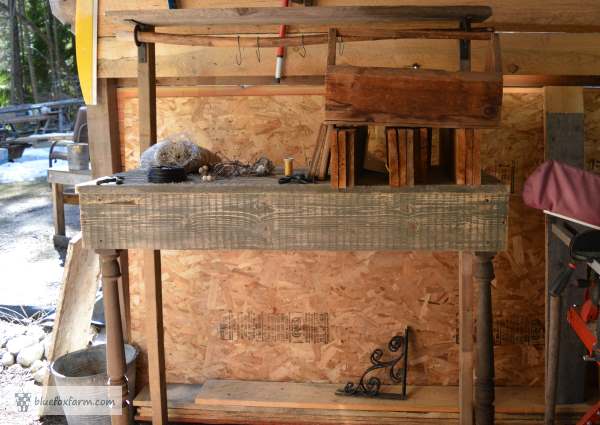 I first planned on making the bench for my own work area here at home, but this is much better.  Where else can I display my specialties in such a unique and unusual way? 

The balusters were given to me in answer to a plea for them in a Facebook buy and sell group.  You can find almost anything there, or with a Craigslist ad, or any other classified advertising website. I stained them using the vinegar and steel wool method, and they turned out really dark. 
I had stacked them among others that were waiting to be stained, and the simple action of rain splattering on them turned them a similar color, but with more variation.  I'll be using that system again.

Mike cut all the pieces for me, to my specifications.  The width of the bench is going to be 45 inches, so every piece is that length, and the depth will be 18". The side pieces were cut at 17" so there will be an overhang on the front of the table part.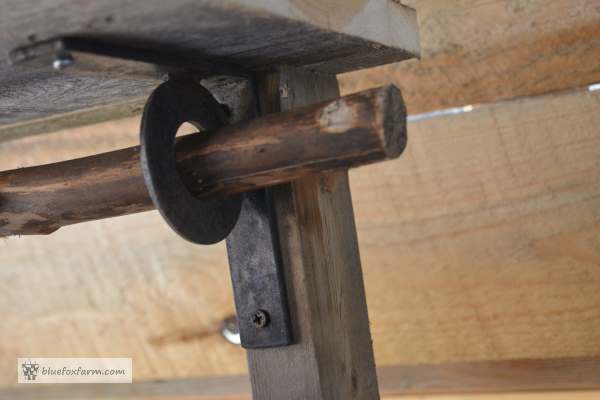 The unusual brackets that are made from a simple iron 'L' shape, with a washer welded on, salvaged from their previous iteration as shelf brackets. 
I had the brilliant idea of threading a twig through the two washers so I can hang things off it, like a chalkboard with Blue Fox Farm lettered onto it.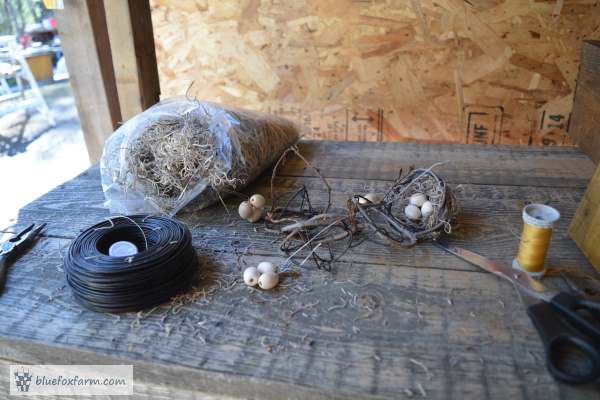 So what else will be displayed there?
Garden art and rustic porch decor is a lot of fun to make, and even more fun when I can share what I make with others. These unique items are geared for a porch display out of the weather.

Learn what it takes to be creative - we all have the gene but how do we develop it? Get the free guide!
Fill in the form below for your copy;
(Don't be disappointed - use an email address that will accept the free download - some .aol email addresses won't. 
If you don't see your download within a few minutes, try again with another email address - sorry for the bother.)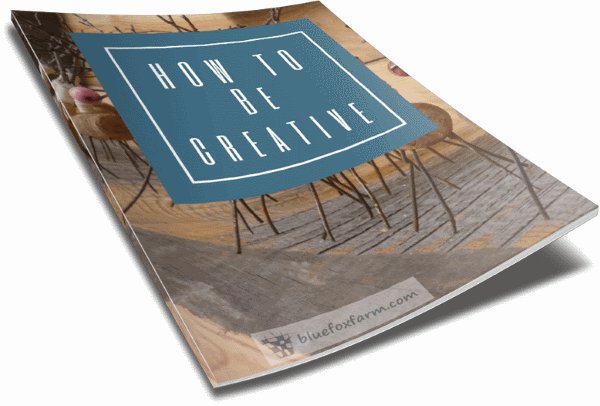 ---