Elephant Jars

Use Trinkets for a Special Touch on Your Rustic Decor

Jacki Cammidge is a participant in the Amazon Services LLC Associates Program, an affiliate advertising program designed to provide a means for sites to earn advertising fees by advertising and linking to amazon.com. Other links on this site may lead to other affiliates that I'm involved with, at no extra cost to you.

We've all got a drawer full of trinkets and mementos - what good are they besides adding to the clutter?
These are two such little ornaments - elephants made from some kind of heavy metal.  They are mounted on the little plinths (both different) with screws, one each in opposing legs.
I just discovered some script on the base of one of them, which says; Safety Award.  No idea where they came from.  Someone contributed them to the diy hoard!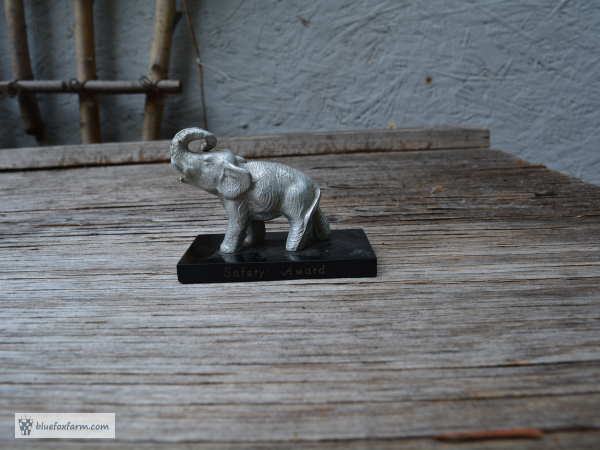 Elephant trophies like this one are all over the place
I've been looking for fancy drawer pulls like crystal ones to make little jars with the pulls mounted on the lid.  These elephants will do the trick!

I unscrewed the base of each one, and then mounted them in the exact same manner onto little mustard jars to make a cute little storage unit for beads or other small items.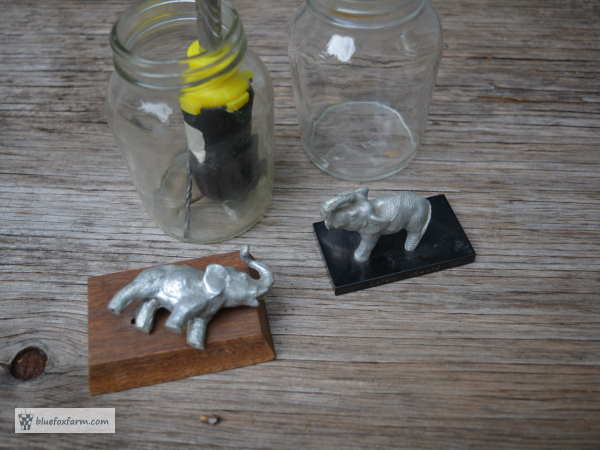 Dismantling the elephant trophies by unscrewing the two screws
The lids of the jars were painted black, but I decided to give them a coat of Hammered finish spray paint. 
You can find this kind of paint in most hardware stores, or buy it from Amazon.
Rustoleum Hammered Bronze spray paint
---
---
They would be great for in the bathroom to hold q-tips or cotton balls, or for spangly gems or glass beads where they would catch the sun.
I tried to use the tiny screws that they were attached to the plinth with, but they were too long.  Cutting them off with a hacksaw made them too short. 
The finished Elephant Jars - they're slightly different, which I like better
So, I took a tiny length of wire and made a twist on the end and then glued those onto the back of the lid, with a tiny bit going through the holes.  Each leg of the elephants was also glued onto that. 

I used Gorilla Glue, which sticks like crazy. 
Note to self; try not to get it on your fingers.
Find out more about different kinds of glue, and which will work best for your crafts here.

It also foams as it dries, which can make a mess, or, worse, push the pieces apart.
The best way to combat this is to hold the pieces together with a weight, in the vice, or with a clamp.
The finished piece will hold together well, but usually won't take any pressure.  Using it to glue these elephants on as an ornament or just to lift the lid will be fine.
---
These were sent to a family member who is battling breast cancer - they indicate the strength she'll need in her fight.

---
---
Learn what it takes to be creative - we all have the gene but how do we develop it? Get the free guide!
Fill in the form below for your copy;
(Don't be disappointed - use an email address that will accept the free download - some .aol email addresses won't. 
If you don't see your download within a few minutes, try again with another email address - sorry for the bother.)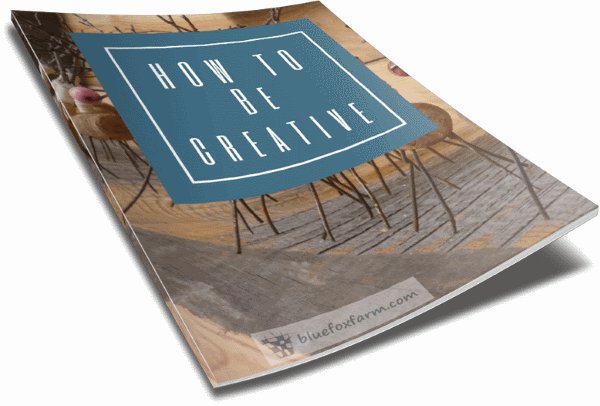 ---