Prim Flour Scoop

Here's a Rustic Christmas DIY

Jacki Cammidge is a participant in the Amazon Services LLC Associates Program, an affiliate advertising program designed to provide a means for sites to earn advertising fees by advertising and linking to amazon.com. Other links on this site may lead to other affiliates that I'm involved with, at no extra cost to you.

Primitive and country style rustic stuff - that's what I'm all about.  And if you can take some trash (literally) and make it into something really fun, so much the better.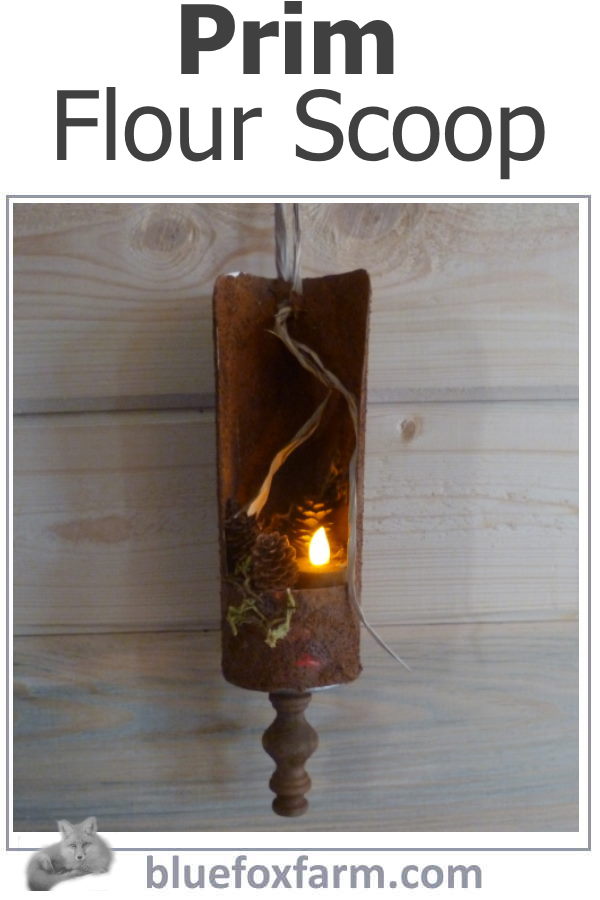 The basis of any good primitive craft is that it will be made out of something recycled.

If you can believe it, the basis for this project is a Pringles chip can. 
These are cardboard, with a metal bottom, but in their wisdom the company that makes and sells these addictive chips has made them non-recycleable. 
That irks me, so I found a way to use at least one or two of them to make a prim flour scoop craft.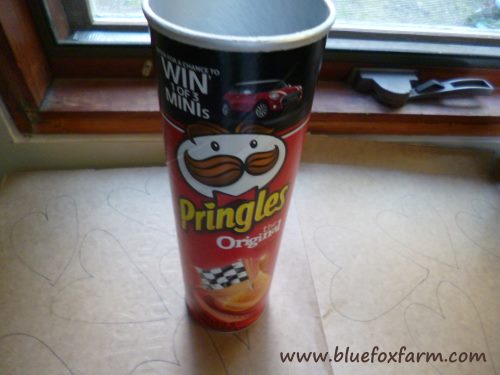 Being cardboard, the can is simple enough to cut with kitchen shears into the shape of an old fashioned flour scoop.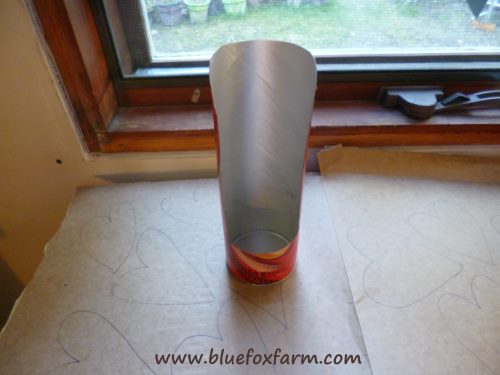 The whole thing is 'grubby' with coffee grounds and cinnamon stuck on with Mod Podge glue. See more on the technique I used on the grubby candles page.

A wooden turned spindle is glued to the base of it with Gorilla Glue, which I aged with the weathering technique I talk about here.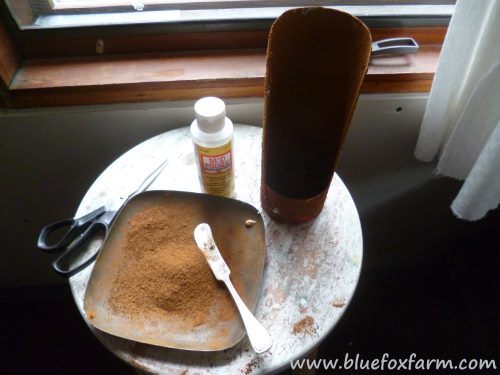 Raffia is used to make a hanger, stapled on and then disguised with some tiny grubby stars.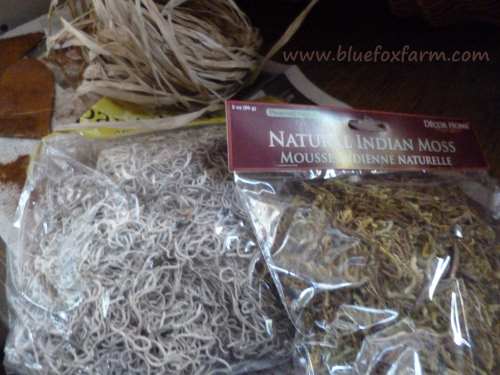 Dried Indian moss from the dollar store fills the base, and then a few little spruce cones, a flickering LED flameless tea light (also grubby) is added and there you have it; a Prim Flour Scoop to give your Christmas decor a country and rustic twist.
Caution; do not use a real candle in this project.  Being cardboard, and being decorated with flammable Spanish moss and pine cones, this is a fire hazard.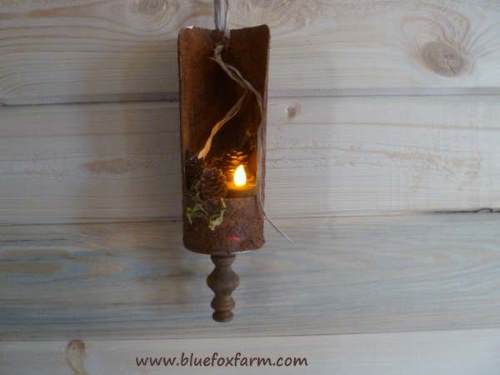 Do I need to say this?  Obviously you would never use a real candle or tea light in this, because it's going to catch on fire.

Use these
LED Flickering Operated Tea Lights
for a fully realistic look, and safety.
Ways to display your primitive decor; use it as a real scoop in a dish full of nuts, or a basket of pine cones by the fireplace, or hang it, like I did, above the mantel.

---
---
Learn what it takes to be creative - we all have the gene but how do we develop it? Get the free guide!
Fill in the form below for your copy;
(Don't be disappointed - use an email address that will accept the free download - some .aol email addresses won't. 
If you don't see your download within a few minutes, try again with another email address - sorry for the bother.)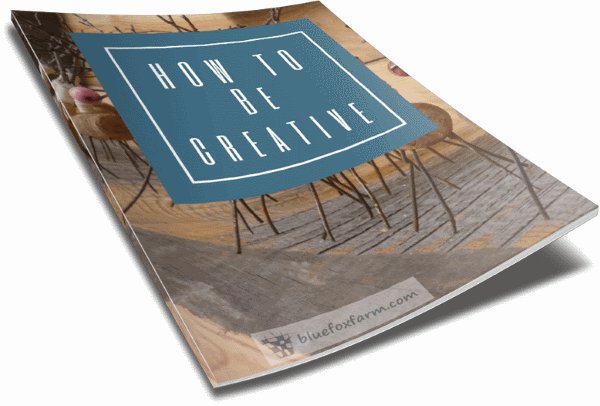 ---