Rustic Garden Angel

Rusty Salvage comes together in a heavenly body...

Jacki Cammidge is a participant in the Amazon Services LLC Associates Program, an affiliate advertising program designed to provide a means for sites to earn advertising fees by advertising and linking to amazon.com. Other links on this site may lead to other affiliates that I'm involved with, at no extra cost to you.

You may be like me, hoarder of all things rusty; I'll use that one day, you promise your spouse.

Here's a fun way of using your stash of rusty junk that you've got hidden away - you won't want to hide this Rustic Garden Angel!

Gather your supplies; a couple of wire sock stretchers, two little metal castors off an old bed frame, wire fence staples, some little spoons, wire and a piece of weathered wood start off this project. 
Don't be afraid to think outside the box; the sock stretchers make perfect wings, but you can use almost anything; rusty saw blades, a shutter, piece of driftwood; use your imagination...

Click on any of the photos below to open the gallery;

Don't be intimidated by this project; you can't go wrong, and every mistake is just an opportunity to come up with innovative ways to do it differently next time. 
Garden crafts made with junk are all unique and completely your own, making your garden stand out from the crowd.

Learn what it takes to be creative - we all have the gene but how do we develop it? Get the free guide! Fill in the form below for your copy; (Don't be disappointed - use an email address that will accept the free download - some .aol email addresses won't.  If you don't see your download within a few minutes, try again with another email address - sorry for the bother.)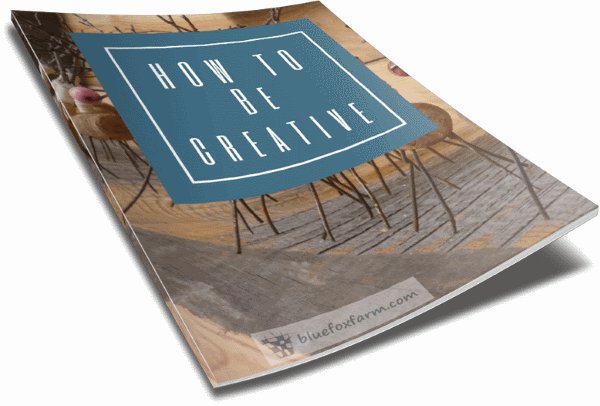 ---