Twig Trellis

Create your own Rustic Focal Point

The fourth dimension – vertical – can give your garden much more character and form. By using a twig trellis to grow vines on you'll add that valuable height to visually guide the eye past unsightly views, or to make a small space appear larger.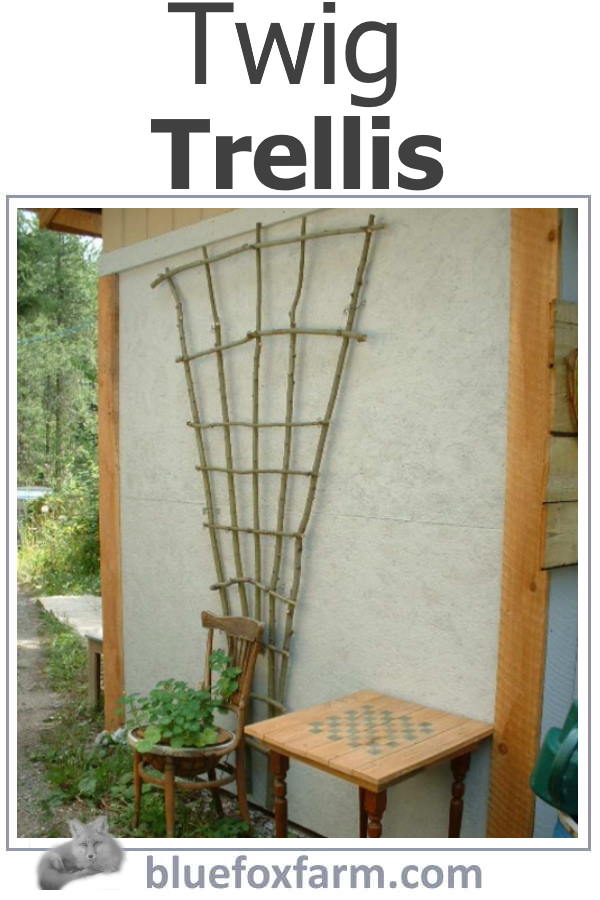 Twig trellis building is one of the most satisfying projects, as you can easily accomplish a trellis in a few hours.
Even harvesting twigs can be a rewarding experience – not only are you collecting craft materials but you are providing your clump of willows or other shrubs with much needed pruning.
Each time you cut back a group of deciduous shrubs this forces the growth of many other strongly vertical branches, eventually providing you with many more twigs for crafts. 
Learn more about coppicing here.

Here's How to Build a Twig Trellis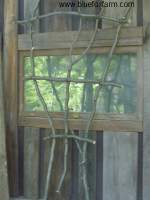 Start with five to seven long fairly straight canes, and arrange them on the ground. A piece placed across close to the base will hold them all in place, and then several pieces will be placed near the top in a lattice formation.
Arrange them in a pleasing formation – keep in mind how vigorous or delicate your vine is to decide this arrangement.
Twig trellises can be built specifically for Clematis or other twining vines, with larger spaces, or closer together to offer more support to climbing roses.
Wire each piece on to the upright canes, using the pigtail method of finishing the wire to stop it from catching on sweaters, fingers or in your hair.
Carefully twist the pigtails tight, avoiding 'barking' the canes. See how I use these wire techniques in my rustic crafts.

Attach the finished twig trellis to a wall or fence by nailing fencing staples to the wall and wiring the trellis in place. This allows you to move it if necessary to maintain the wall or fence.
Learn how to build your very own
Rustic Furniture and Garden Crafts;
(Click on the picture and buy your download now)

---
Learn what it takes to be creative - we all have the gene but how do we develop it? Get the free guide!
Fill in the form below for your copy;
(Don't be disappointed - use an email address that will accept the free download - some .aol email addresses won't. 
If you don't see your download within a few minutes, try again with another email address - sorry for the bother.)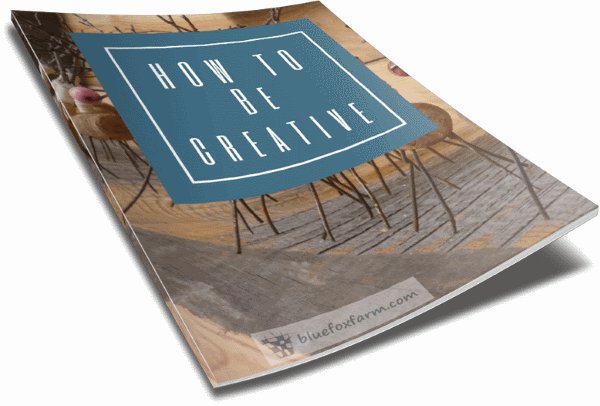 ---