Vintage Watering Cans

Add these to your Rustic Garden Decor

Jacki Cammidge is a participant in the Amazon Services LLC Associates Program, an affiliate advertising program designed to provide a means for sites to earn advertising fees by advertising and linking to amazon.com. Other links on this site may lead to other affiliates that I'm involved with, at no extra cost to you.

One of the most often coveted and collected vintage garden finds are watering cans.

Find them in thrift stores, at garage sales and auctions, but be prepared to pay a pretty penny for them, or wrestle them out of the hands of other collectors.
They are often found without the rose on the end of the spout - those with the brass sprinkler end are most valued.  You can display them in a group of as many as you can find. 
It's important to empty them at the end of the gardening season as they will split at the seams if the water in them freezes hard.  I generally put them upside down for the winter where they'll drain out.

There are also zinc or galvanized copies or reproductions, sometimes hand painted, like this one;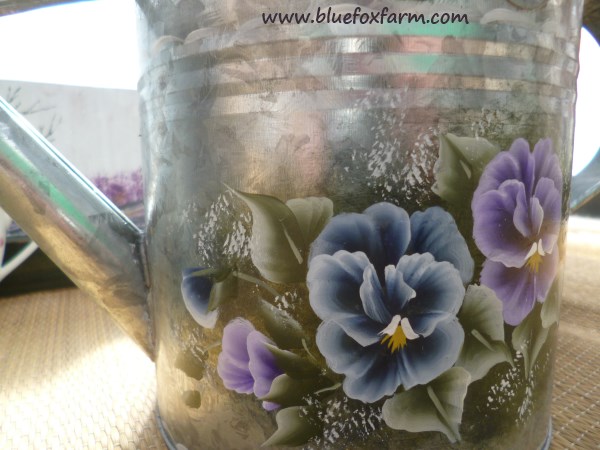 Stubby little galvanized watering cans are often found in a display filled with meadow flowers, or dried seed heads.  Either way, they are very cute used for a vase...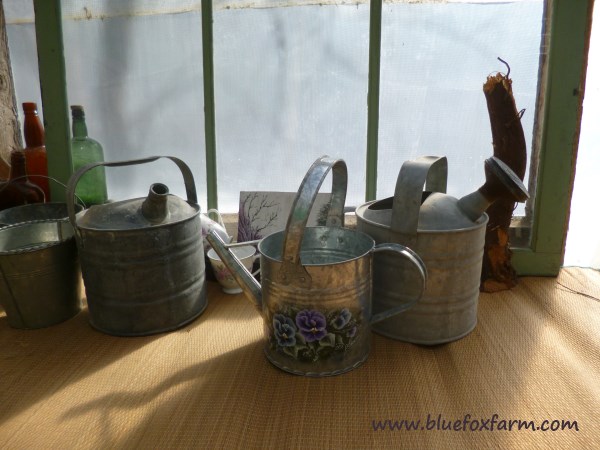 Or just grouped in a vignette with other rustic items.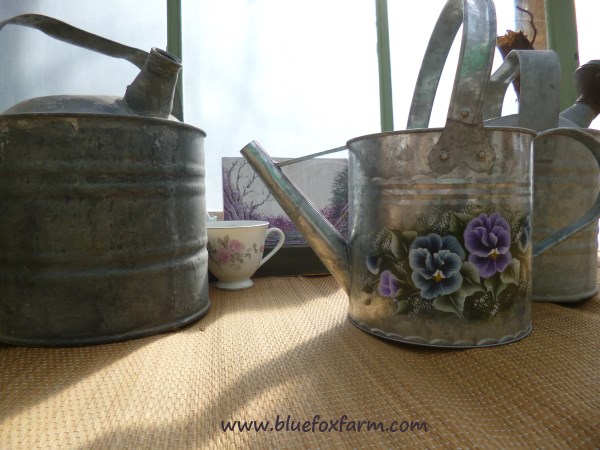 See more of my favorite vintage watering cans in imaginative displays on my Pinterest board;

Learn what it takes to be creative - we all have the gene but how do we develop it? Get the free guide! Fill in the form below for your copy; (Don't be disappointed - use an email address that will accept the free download - some .aol email addresses won't.  If you don't see your download within a few minutes, try again with another email address - sorry for the bother.)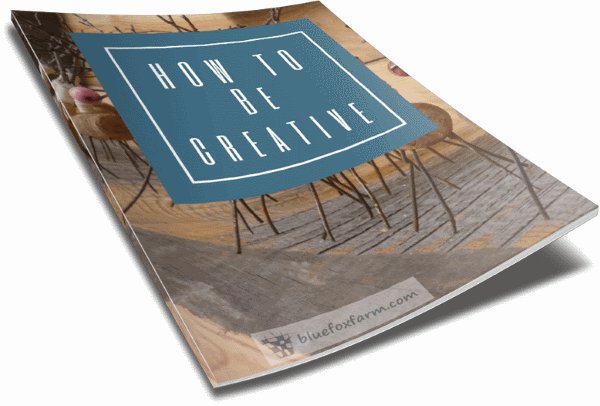 ---