9 Favorite Hypertufa Projects

Wow, did these succeed!

Jacki Cammidge is a participant in the Amazon Services LLC Associates Program, an affiliate advertising program designed to provide a means for sites to earn advertising fees by advertising and linking to amazon.com. Other links on this site may lead to other affiliates that I'm involved with, at no extra cost to you.

Sometimes when I'm making hypertufa I have what I think is a great idea, and it's a flop.  Other times, I can't believe how well they turn out!
Here are the nine best successes with hypertufa in my short career as a hypertufarist.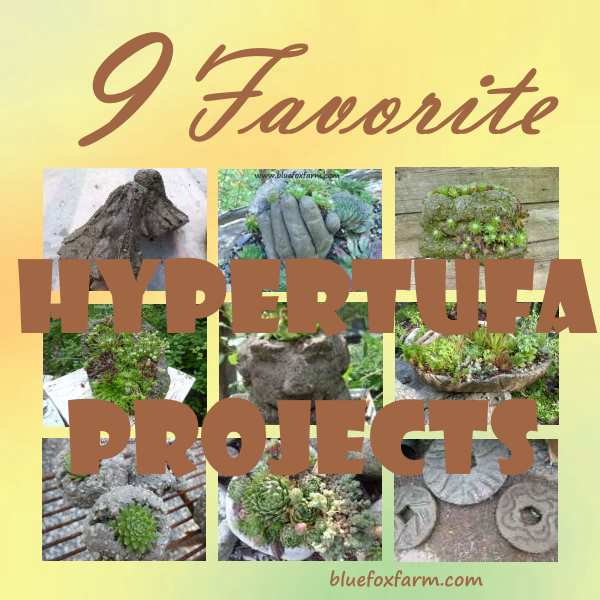 Learning how to have patience while waiting for the pieces to cure properly is one thing; the staying power to wait and allow them to weather properly (which means, get moss on them) and for the plants to fill them and start to look happy is another.
Luckily, this exercise in patience is paying off. 
Although some of these projects were made several years ago, it's only now that they are really showing their true colors; plants are established, and moss grows on the peat moss as the hypertufa wears away a bit.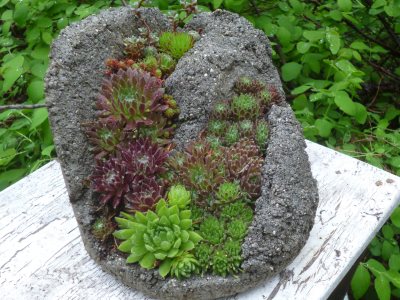 Hypertufa Fissures resemble a mountain crag, complete with plants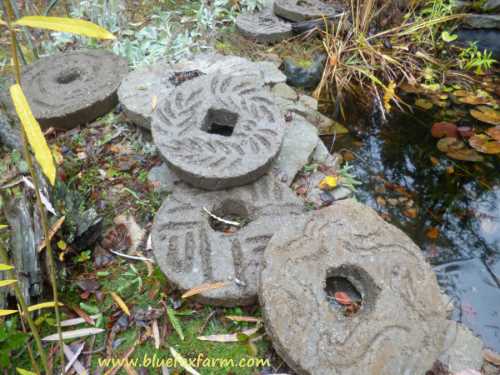 Hypertufa Millstones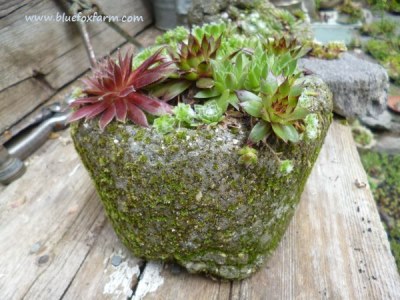 It takes a while for the moss to start to grow on this larger sized pinch pot - the first patches will be on the peat moss in the mix as it starts to decompose.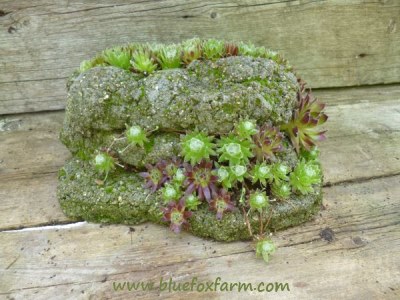 Strata Planters are a bit like the fissures, just built sideways instead of vertically.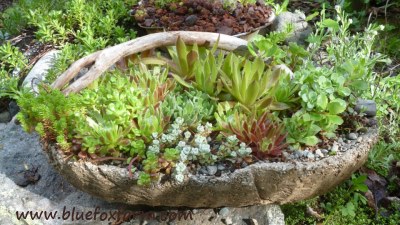 Special wiggly twigs add such a great contrast to the rugged hypertufa in this twig handled basket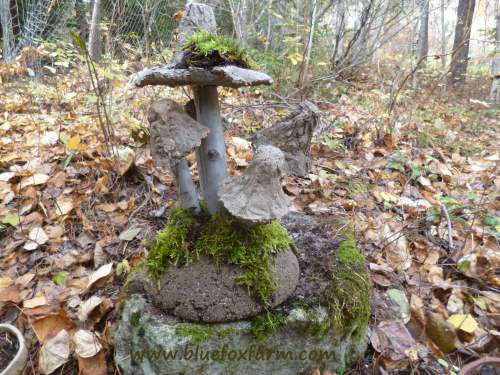 Hypertufa Toadstools - fun and interesting fungi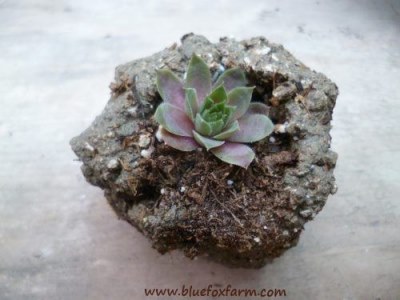 With just enough room for one tiny Sempervivum, thumb pots are the next size smaller to pinch pots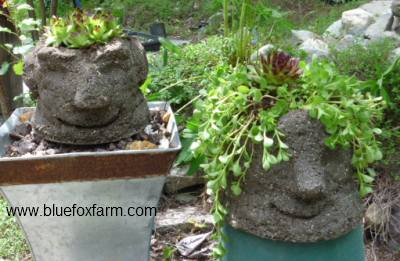 Funny faces are a great way to add humor to your garden - meet Mr. and Mrs. Grot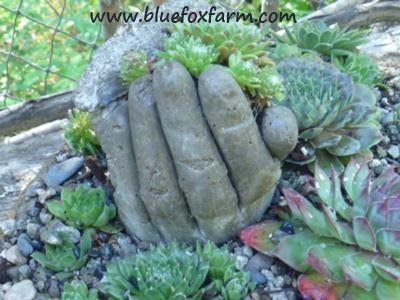 And last but not least, the Hypertufa Hands...
Here are just a few of the most popular of all my projects - what will you make?  Get inspired...

Learn what it takes to be creative - we all have the gene but how do we develop it? Get the free guide! Fill in the form below for your copy; (Don't be disappointed - use an email address that will accept the free download - some .aol email addresses won't.  If you don't see your download within a few minutes, try again with another email address - sorry for the bother.)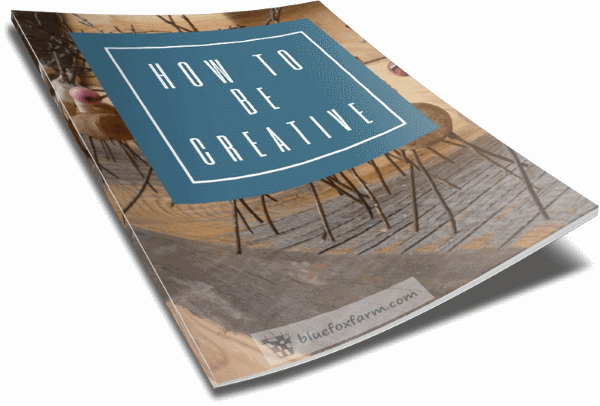 ---