Barbed Wire Wreath

Rustic and Primitive Accent

Barbed Wire Wreaths are a bit tricky to make, but so effective.  The wire is hard to work with, and the finished project has to be hung out of reach, but they evoke the days of the old west and add a primitive character to your decor.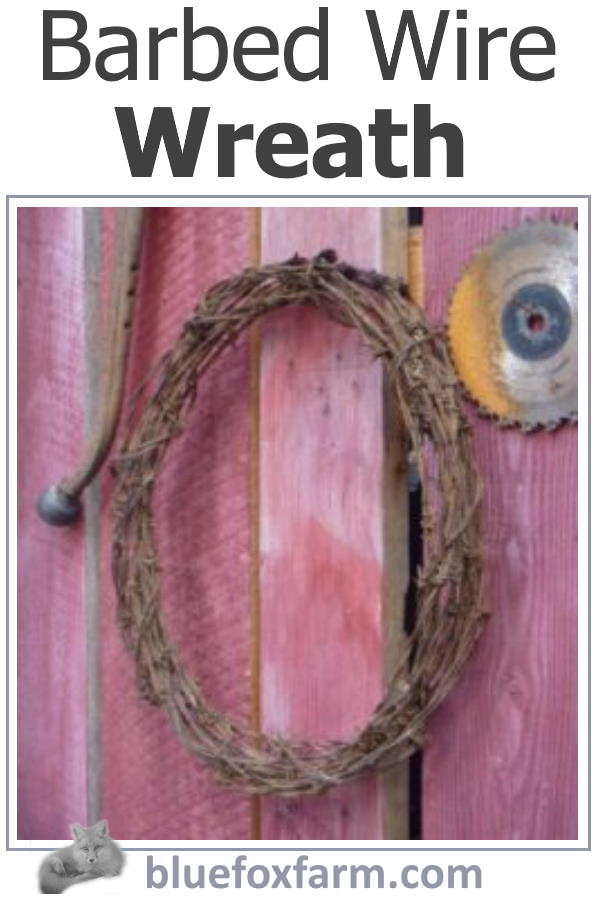 I check around places that have just replaced their fences - most farms don't like barbed wire any more (wonder why?) so they are thrilled if you ask to take it away.
Sheep get their wool caught in it, and it's dangerous for horses who get too close, so recycle it into something more decorative.

Use two sets of pliers to work with this material, and sturdy gloves. Even then, it's easy to get snagged on the barbs, so move slowly.

Simply winding the wire around a bucket or other tapered object, then winding the final few feet of the wire around to hold it in place and make a loop to hang it from is the easiest way to avoid the scratches.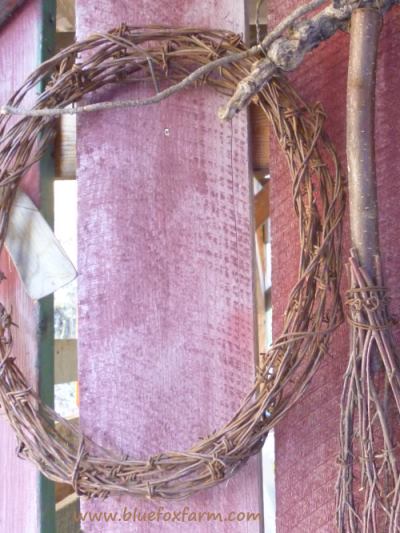 Luckily, this barbed wire wreath was already wound for me, after someone took apart their existing barbed wire fence; if you can find one like this, don't mess with it, it's perfect just the way it is.
If you like, decorate them with other rusty found objects like small pony sized horse shoes, bells and stars made from copper wire.
If you like the rusty and rustic appearance of aged and weathered accessories, check out how to age metal. I've used this wreath in many simple rustic displays.

Learn what it takes to be creative - we all have the gene but how do we develop it? Get the free guide!
Fill in the form below for your copy;
(Don't be disappointed - use an email address that will accept the free download - some .aol email addresses won't. 
If you don't see your download within a few minutes, try again with another email address - sorry for the bother.)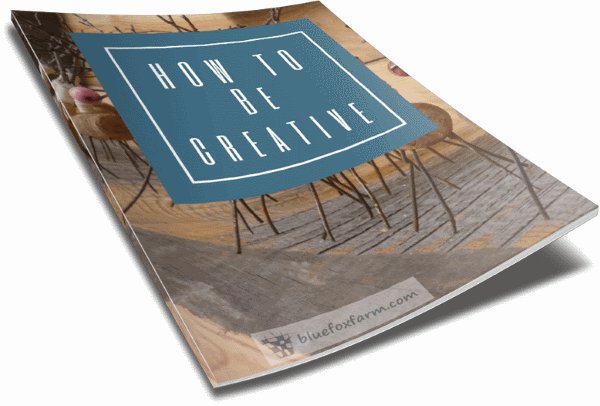 ---