Simple Rustic Displays

Gather your Vintage Treasures and show them off

We've all got them; treasured collections that are gathering dust in the greenhouse or shed, just waiting to be rediscovered.

Vintage terracotta pots, stacked in the shape of trees, and accented with twigs and pine cones make a fabulous natural and found treasures display.
Some of the terracotta pots are old and weathered, others new, but they all combine well. 
Driftwood and old barn boards are great accent pieces too.
Natural materials like pine cones, found or salvaged junk assembled together in a basket or a vintage tin, or tins themselves all make spectacular collections.

Old windows make a great backdrop - you'll notice that in many of my displays I utilize old storm windows or casements behind the collections of vintage bottles or driftwood;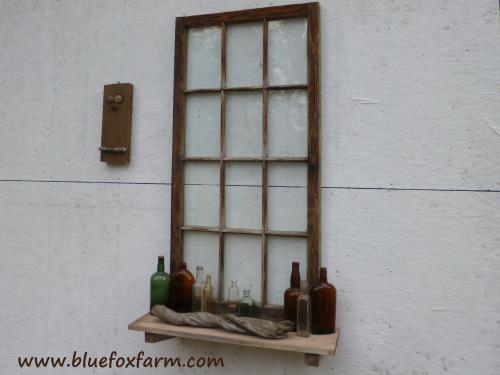 Vintage Window Vignette
Collections of vintage (or not) stuff in a certain color are an effective way to give them something in common, even though they're all different.  Again, notice the window!
I always have raffia, excelsior and other fun textures to help tie things together.  Rustic hand painted signs don't hurt either.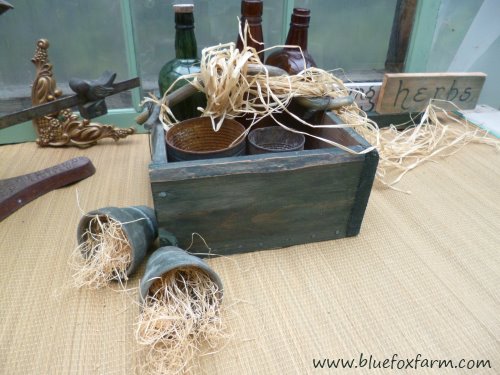 Green and Rustic...
Vintage tins are so collectible. I am attracted to any of them, whatever the condition. 
Some people will only collect those that are perfect but to me, the rusty appearance and chippy paint are what gives them character.

Vintage Tins
So what have you got put away that you could make into an interesting and eclectic vignette?  Think outside the box, and have fun with it. You may have collected odd items in the thrift store or at a garage sale.

Or found other things in the recycle center.  Don't just hide them away at the back of the shed - display them with pride!

Where will you find your next treasures?  From the nearest junk shop?  People throw away the most incredible stuff - it seems outdated or just unusable - but I bet you'll find a use for it eventually!  Until then, use it as decor.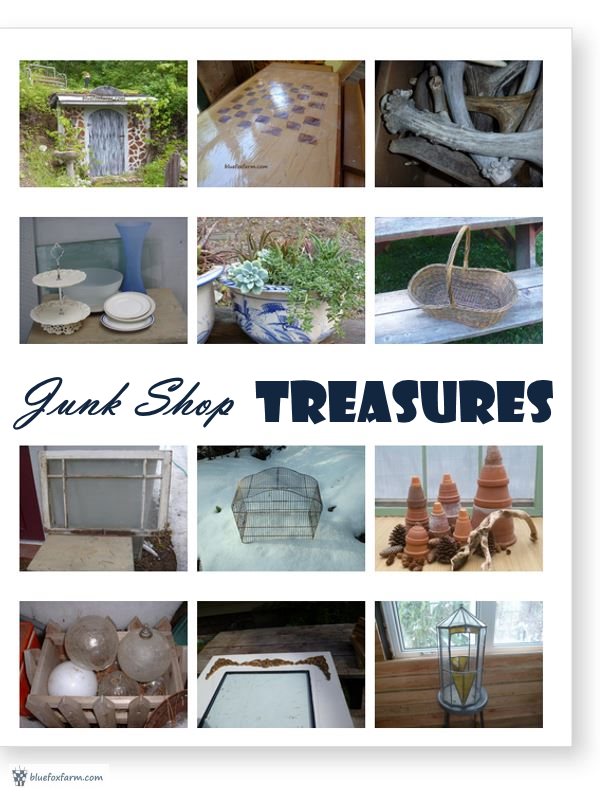 ---
---
Learn what it takes to be creative - we all have the gene but how do we develop it? Get the free guide!
Fill in the form below for your copy;
(Don't be disappointed - use an email address that will accept the free download - some .aol email addresses won't. 
If you don't see your download within a few minutes, try again with another email address - sorry for the bother.)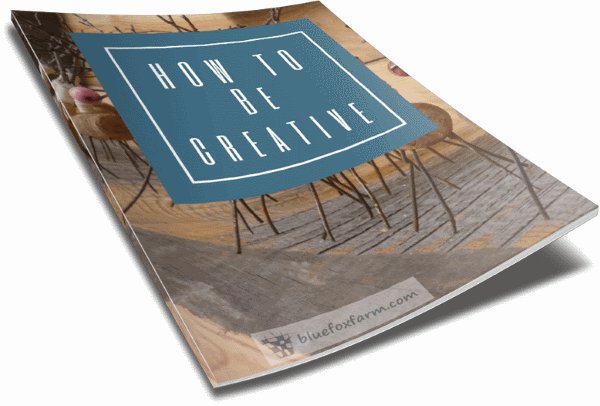 ---