Garden Plant Pots
I Was Rustic When Rustic Wasn't Cool
When I lived in Dawson Creek, B.C. in the late 1990's, there was very little interest in old junk displayed in gardens, refurbished old things, vintage finds combined to make something unique and useful, or thrifted treasures.

That's all changed now, but back then, working in a family operated greenhouse and nursery, I was left alone for a week while the owners took a well earned break. 
Scavenging some old hanging baskets that had lost their wires, I found some bits of wood in the windbreak, wired the hanging baskets onto them, and hung them up, with some scraggly seedlings of Sedum in them. 

Imagine my surprise when I got back from a day or two off to find that the owner had sold them all! 
That was the beginning of my career in making funky planters and garden art and planting them with hardy succulents, and I've never stopped. 
Twigs or driftwood are included in almost everything I make, and odd stones, bits of driftwood, gemstones or rusty metal decorate the soil or mulch.  In some cases, bones or skulls complete the look, or shells collected from the beach.

Designing my garden plant pots for my own garden was the beginning - soon, people saw them, and wanted to buy them. 
Now, I make them for a store in Greenwood, B.C. to sell for me - I don't want to do the sales aspect, just the designing, building and planting!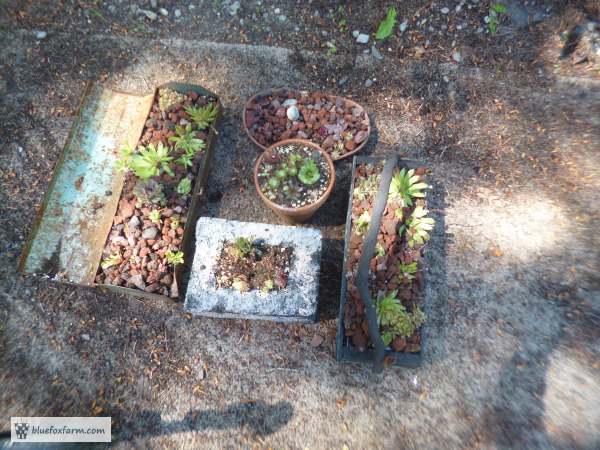 Garden Plant Pots include clay pots, old tool boxes, faux hypertufa painted styrofoam and wooden boxes with wiggly twig handles
In addition to making up funky planters, Mike has been designing ways to display them; on rustic looking potting benches and corner shelves. 
These are made with recycled materials, spindles, barnboard, metal objects and twigs for a truly rustic experience. 
Made for use in the garden, these also work perfectly on porches for simple rustic displays of rustic salvage and found pieces.

Learn what it takes to be creative - we all have the gene but how do we develop it? Get the free guide!
Fill in the form below for your copy;
(Don't be disappointed - use an email address that will accept the free download - some .aol email addresses won't. 
If you don't see your download within a few minutes, try again with another email address - sorry for the bother.)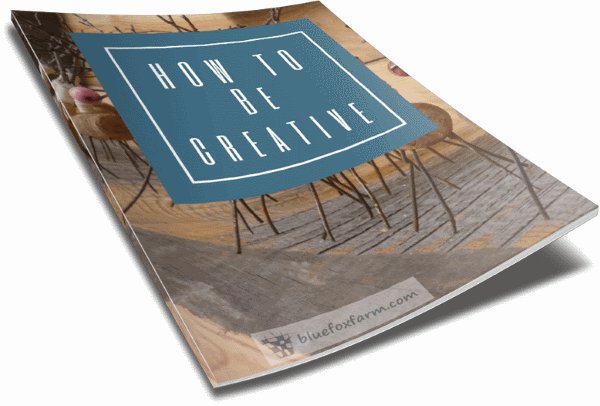 ---