Shabby Corbels

to Hold up the Rustic Mantel

Jacki Cammidge is a participant in the Amazon Services LLC Associates Program, an affiliate advertising program designed to provide a means for sites to earn advertising fees by advertising and linking to amazon.com. Other links on this site may lead to other affiliates that I'm involved with, at no extra cost to you.

I don't have a fireplace, but I do have a woodstove - why shouldn't I have a mantel to decorate?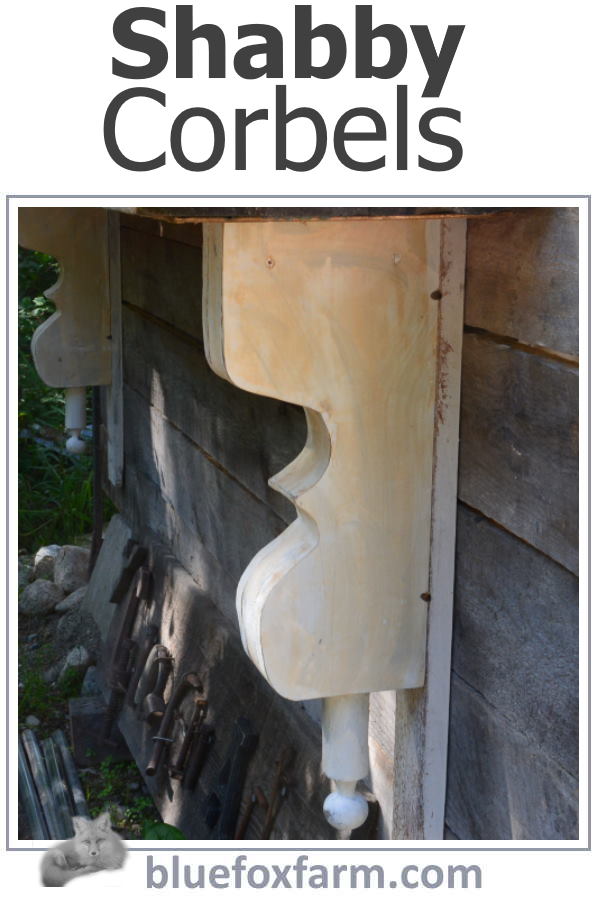 These shabby corbels are the perfect accent for a rustic mantel made of weathered wood. 
But what if your wood isn't already shabby? That's okay - I'll show you how to make them look aged and chippy, looking just like you just salvaged them off an old building.

So, what are corbels, anyway?
Answer: They perform the same function as a shelf bracket, but they're much bigger and usually fairly chunky.

They're great supports for the hanging over section of a farmhouse island, or even to hold plank shelves in your kitchen, on a porch or wherever you want to make a statement.

The 'shabby' part is where you distress and age your pieces.  Here I've put my favorite stain (ie: weathered and aged them with vinegar and steel wool) and then painted them with my very own chalk paint, which is then worn off the high spots, just as it would be in a real vintage piece.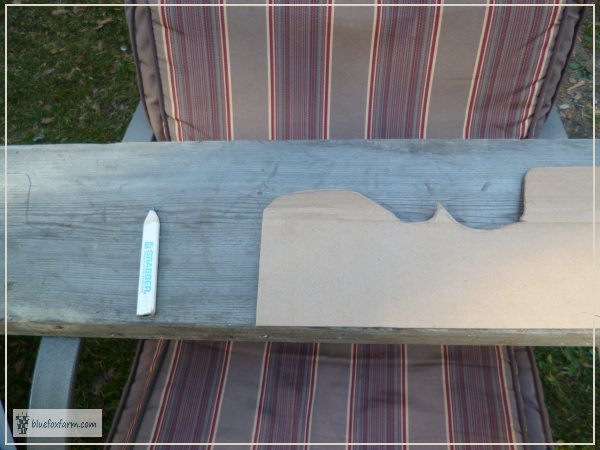 The shapes of each corbel were cut first of all on a bandsaw to get the rough shape (designed by me and cut out of cardboard and traced onto one two x eight piece and two one by eight pieces for each).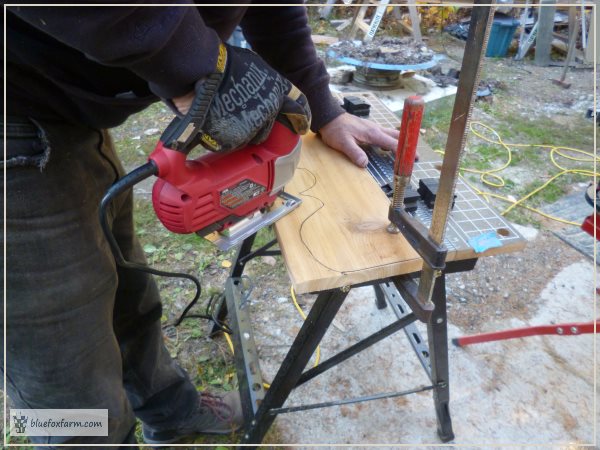 After fiddling with this quite a bit, and cutting each piece with the jig saw for the curves, we decided it would be easier (next time) to glue blanks together and cut them all in one piece.  Still figuring that out. 
For now, it's a lot of filing to get all the pieces to match (somewhat).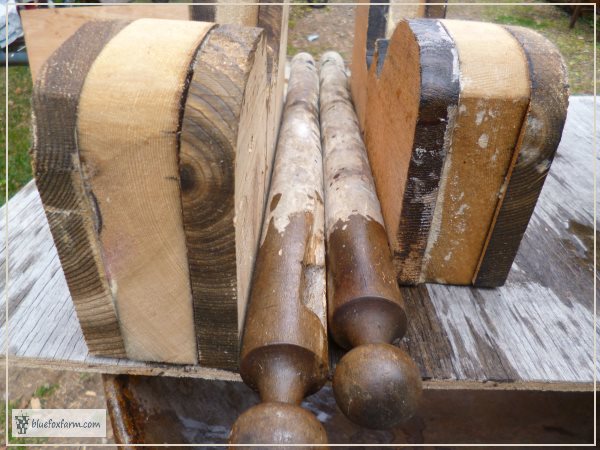 Two turned pieces of wood for a decorative spindle effect were located in the greenhouse where all the bits of salvage end up.  I'll predrill, glue and screw these in next.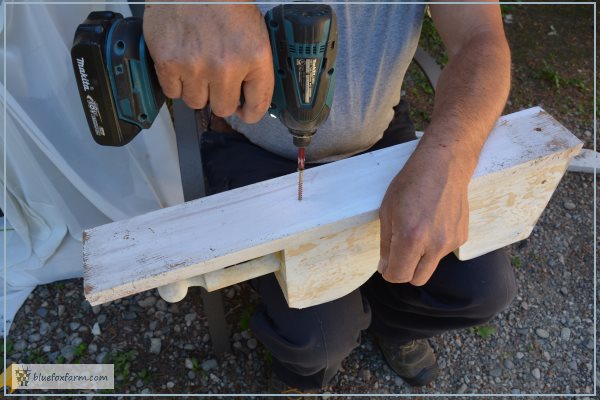 Then comes the fun part; the chalk paint.  I developed this after doing my research and being cheap as I am, decided to try using the bits of leftover paint and drywall mud that were lying around.
The first coat has a few drops of black acrylic craft paint in for a grey tint, the top coat is simply white, then sanded to reveal the darker colors in the worn spots. 
It's important not to get too 'precious' with this step - drips, thick spots, uneven - it's all good, and part of the look.

In the end, these corbels have pride of place on the outside of the Breezeway Studio, so I can use the shelf for photo ops!

---
Later; one thing that I wouldn't do again is use the vinegar and steel wool stain with this particular wood which was already stained with an oil base stain from Sikkens.  Only use that technique on bare wood; I like the shabby look, but this makes it just look dirty instead.  It's a learning curve that never ends.

Learn what it takes to be creative - we all have the gene but how do we develop it? Get the free guide!
Fill in the form below for your copy;
(Don't be disappointed - use an email address that will accept the free download - some .aol email addresses won't. 
If you don't see your download within a few minutes, try again with another email address - sorry for the bother.)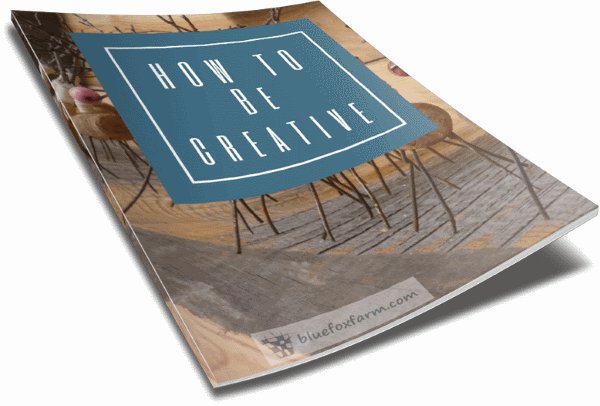 ---