Spiral Plant Support

Twiggy Rustic Project to Grow your Vines

Making a spiral plant support to grow flowering annual vines or your favorite ivy is easy. There are only a few supplies that you need: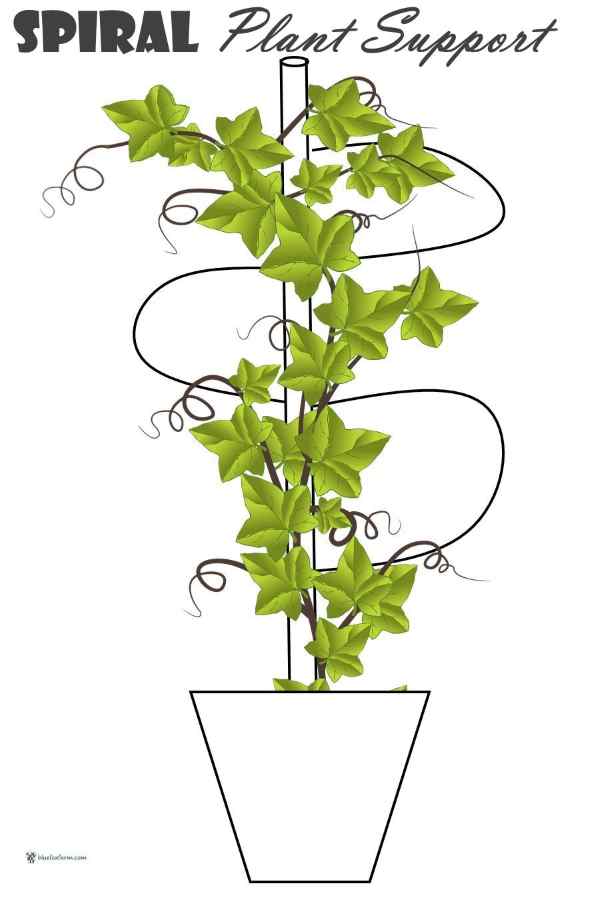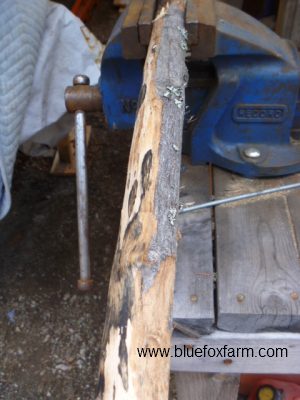 A fairly heavy twig, about 4-6cm across that will be the support piece.


Several lengths of grapevines or other flexible twigs as long as possible.
For tools you'll need a cordless drill with a large drill bit, the same size or larger than your flexible grapevines or twigs.
Drill several holes right through the heavy upright twig, some going in one direction, and several others cross ways to those.
In all you probably will need 6 or more holes, depending on the length of the larger twig. They should be about 10-12cm (4-5") apart.
Carefully insert the end of your grapevine or flexible twig into the top hole, and bend it to insert the other end in the next hole down.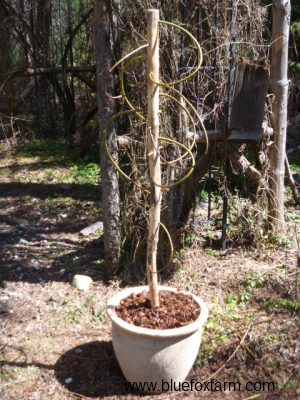 Continue threading the flexible pieces through the holes, making a spiral shape.
If you wish to cover the ends of the grapevines, glue a large bead on them.
Insert the end of the large twig into the soil of your plant pot, and train the plant up the spiral plant support.
You'll get compliments galore for your unique and different way of growing vines.
Perfect vines to use are Morning Glory, Cup and Saucer Vine and Canary Bird Vine as they are all fine textured and not too heavy, but this also looks great with ivy scrambling up the twigs.

Learn what it takes to be creative - we all have the gene but how do we develop it? Get the free guide!
Fill in the form below for your copy;
(Don't be disappointed - use an email address that will accept the free download - some .aol email addresses won't. 
If you don't see your download within a few minutes, try again with another email address - sorry for the bother.)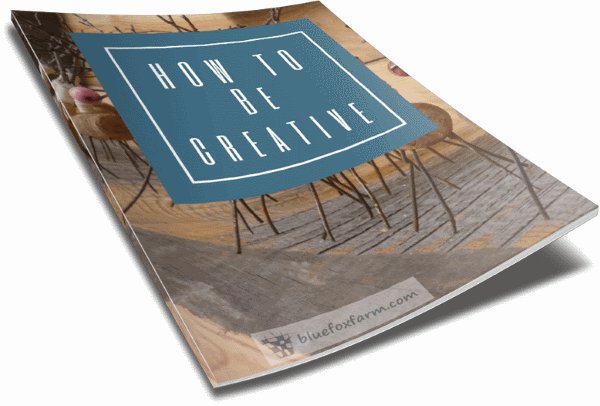 ---